Virender Sehwag claims he is mistakenly represented in advertisement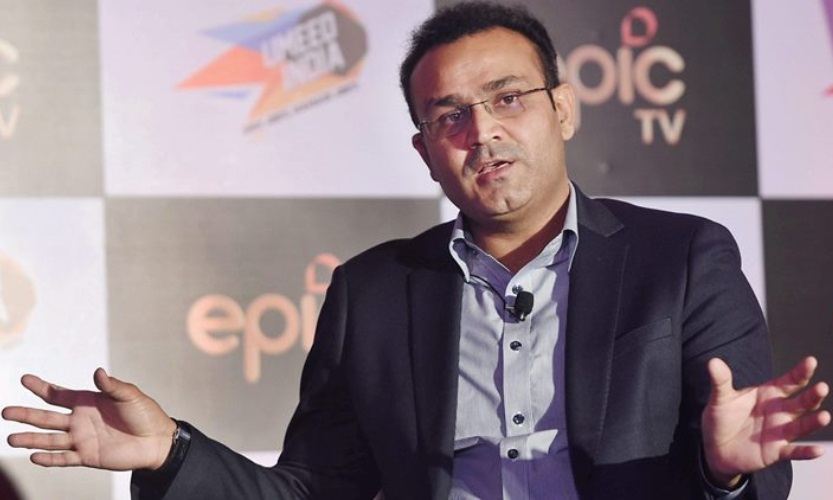 Former Indian cricketer Virender Sehwag on Friday claimed that he was mistakenly represented in an advertisement.
Taking to Twitter, the former Indian explosive opener criticised the advertisement sponsored by the Rashtriya Loktantrik Party to be, "a shameless campaign" made in order to, "fool people".
Here is the tweet:
LIAR ALERT🚨
I am in Dubai & have had no communication with any of these guys.
When these Liars can shamelessly lie in the name of their campaign & try to fool people,wonder how much they will fool people if by any chance they come to power.
Anything is better than deceit & lies pic.twitter.com/uAgHozDwxH

— Virender Sehwag (@virendersehwag) December 1, 2018
Earlier, Sehwag had picked his openers in the form of Prithvi Shaw and Murali Vijay for the Test series against Australia. He had said that Murali Vijay had gotten his chances and should only be considered if either of Rahul or Shaw fails to deliver.
"I think if I am the captain I will give full series to KL Rahul and Prithvi Shaw because Murali Vijay got his chance and now he has to wait for his chance again. If anyone flops in eight innings then I will think of giving Murali Vijay a chance. I think those who have been waiting for their turn should get fair chance to prove themselves," he had said.
Also read: Virender Sehwag backs Rohit Sharma's selection in Test team against Australia