Virgin River Season 2: Netflix Release Date, Cast, Plot & Everything You Should Know
Virgin River 2 is on its way. Here's everything we know about the upcoming season.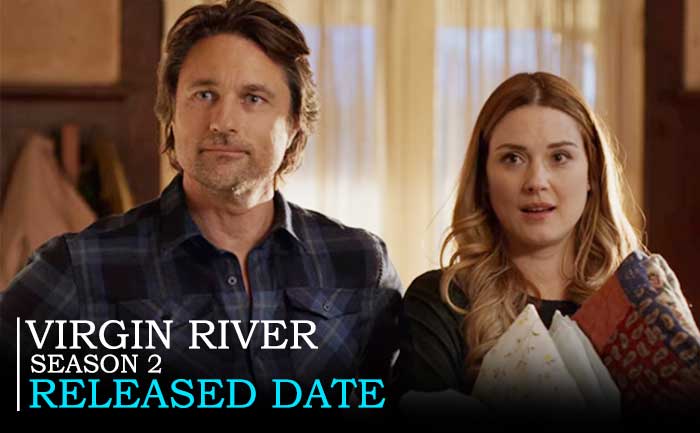 Virgin River is the most anticipated TV series on Netflix. The show is about Melinda Monroe who agrees for an ad to work as a nurse practitioner in some isolated California town of Virgin River considering it will be a perfect place to begin fresh and leave her most stressed, painful memories behind. But, she finds out that small-time living isn't what she had imagined about. It is her life lesson to heal herself before she can actually make Virgin River her home base.
Virgin River 2: Netflix Release Date, Cast, and more
Virgin River 2 Release Date:
The first season premiered on Netflix on December 6, 2019. In December 2019, the series was renewed for a 10-episode second season. Talking about the second season, Netflix has not revealed an official release date, but, as sources indicate that Virgin River season 2 will be released in late 2020.
Virgin River 2 Cast:
It is to be known that, Season 2 will have the same cast as Season 1, no official announcements have been made yet. The first season starred Alexandra Breckenridge as Melinda "Mel", Martin Henderson as Jack Sheridan, Colin Lawrence as John "Preacher" Middleton, Jenny Cooper as Joey Barnes, Lauren Hammersley as Charmaine Roberts, Annette O'Toole as Hope McCrea and Tim Matheson as Vernon "Doc" Mullins
Virgin River 2 Plot:
The plot of season 2 is not yet released. But as per the rumours, the story of Season 2 may be continued to Season 1. In season 2, we have a lot, as it will clarify a substantial investigation into whether or not Melinda is leaving the Virgin River. We can also anticipate seeing the fate of Jack's bonding. If or not he is going to be a dad, expecting a son with Charmaine. We will also get to see whether he prefers the child or Melinda.
Well, we can only speculate what the plot will be until the official trailer of Virgin River season 2 is released.