Eight dead, over hundreds fall sick after gas leak at AP chemical plant
The gas leak has reportedly affected nearly 20 nearby villages.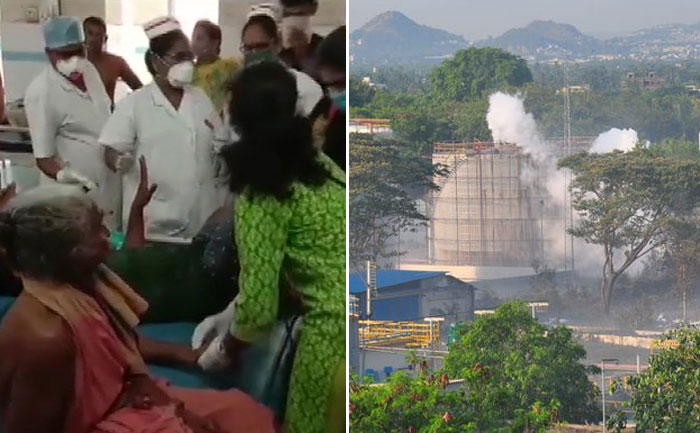 At least eight people have been killed and hundreds of others rushed to hospital after a gas leak incident took place in the city of Visakhapatnam, Andhra Pradesh. According to reports, thousands of people have fallen sick following the incident as the chemical gas leakage has affected almost 20 villages.
The gas leak incident in Vishakhapatnam took place at around 03:00 local time (21:30 GMT) at the LG Polymers plant. The incident happened when the plant was being re-opened for the first time post-India went into lockdown to prevent the spread of Coronavirus.
Andhra Pradesh: Chemical gas leakage reported at LG Polymers industry in
RR Venkatapuram village, Visakhapatnam. People being taken to hospital after they complained of burning sensation in eyes&breathing difficulties. Police, fire tenders, ambulances reach spot.Details awaited. pic.twitter.com/uCXGsHBmn2

— ANI (@ANI) May 7, 2020
Speaking to BBC, Rajendra Reddy, a senior official in the Andhra Pradesh Pollution Control Board, said that the leaked gas was styrene, which is usually refrigerated. The cause of the incident has not been ascertained as of yet.
As soon as the incident took place, residents ran out of their homes in panic as fumes have spread over a radius of about 3km (2 miles).
A senior district official told the BBC that initial attempts to control the gas leak were unsuccessful. However, local news agencies have reported that the situation has been brought under control.
A large number of people, mostly children and old people, are reported to have fainted within their homes, assistant commissioner of police Swaroopa Rani said.
Meanwhile, officials have requested people to protect themselves by covering their faces with a wet cloth.