Wardha: Pulgaon Army depot explosion claims 6, injures many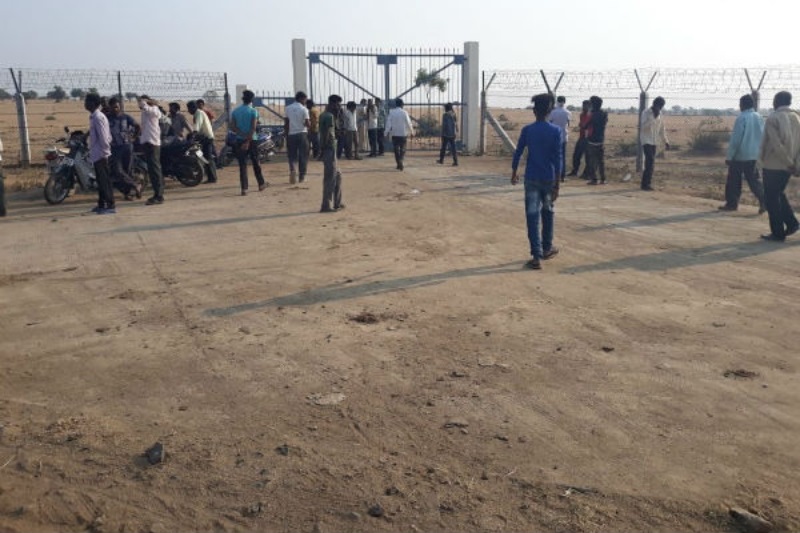 In an explosion in Pulgaon Army Depot of Maharashtra's Wardha region on Tuesday morning, at least six people were killed and several others were injured, according to a report in NDTV. The incident happened in a military firing range area of Wardha, According to news agency ANI. As per television reports, the explosion occurred while disposing of explosives. The blast happened while unloading 23 mm ammunition for disposal. An ordnance factory employee and two labourers were killed in the blast, the Army said.
It is believed that the ammunition was being taken to an open ground at Pulgaon Army depot, 80 km from Nagpur, when the incident happened.
While carrying out demolition of old explosives by the staff of Ordnance factory Khamaria,Jabalpur at the demolition land in Pulgaon there was an accident. In the incident 3 labourers & 1 staff of ordnance lost lives: BB Pande, Defence PRO Nagpur on Pulgaon explosion #Maharashtra

— ANI (@ANI) November 20, 2018
#UPDATE: Death toll rises to 4 and 11 injured in Pulgaon Army depot explosion in Wardha. #Maharashtra https://t.co/Okot4lrLsP

— ANI (@ANI) November 20, 2018
#SpotVisuals: Two killed, several injured in an explosion in Pulgaon Army depot in Wardha. Further details awaited. #Maharashtra pic.twitter.com/9hHbsBXLbO

— ANI (@ANI) November 20, 2018
The Army said that an ammunition factory based in Khamaria, Madhya Pradesh, was given the site for disposal of the explosives.
Maharashtra Government declares a compensation of Rs 5 lakh for the kin of the deceased & Rs 2 lakh for those critically injured in the Pulgaon Army depot explosion in #Wardha. The blast claimed lives of 6 people

— ANI (@ANI) November 20, 2018
Also read: Jammu and Kashmir: At least four terrorists killed; No collateral damage reported