Wasn't hurt but surprised: Roelant Oltmans opens up on his removal as India hockey coach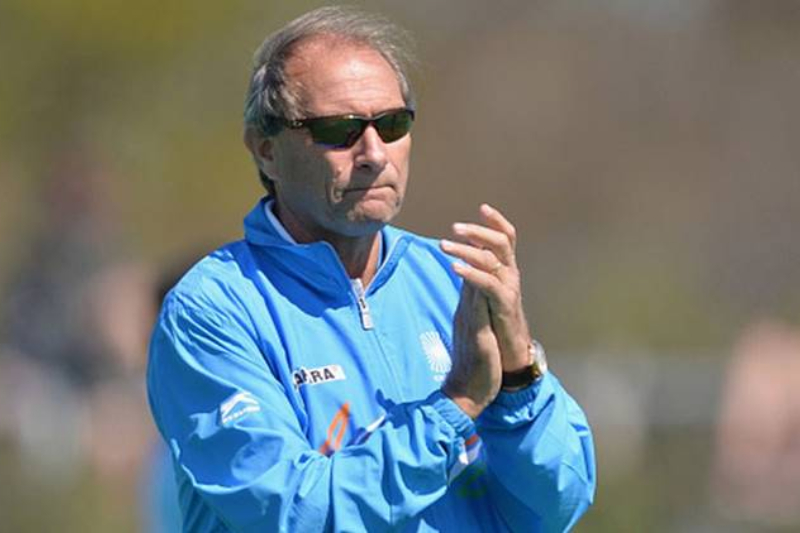 Former India hockey coach Roelant Oltmans revealed on Thursday as to how surprised he was when he was sacked from his role by Hockey India, especially after having served Indian hockey for five years.
Oltmans was the High Performance Director in Indian hockey in 2013 and had played a leading role in the upliftment of the sport in the country before he was named the head coach of the Indian team.
Last year in September, he was sacked because of his inability in delivering the results.
"I was not hurt (about the sudden sacking). That is part of our coaching job but I must admit I was surprised," the Dutchman said, in an interview with PTI.
Also read: Hockey World Cup: India thrash South Africa 5-0 in Pool C opener
"There are certain moments people take decisions and you need to accept the decisions the way they are," he added.
The 64-year old also reckons that he had a good time during his stay in India as he contributed to the regrowth of Indian hockey and promoted the sport at the grassroot level. Some former players have also said that hockey in India today is reaping the reward of the hard work put in by Oltmans.
I worked here (in India) for 5 years with a lot of pleasure. I enjoyed my stay here. India has a rich hockey history and I am satisfied that I could contribute something to Indian hockey's rebirth.
"I am happy to see that Indian hockey in this period has grown. This is a new team with new group of people. I have worked with a lot of these players. I hope the best for India apart from one game (against his own team Malaysia if they face each other in knockout stages)," he added.
Currently coaching Malaysia, Oltmans also reckoned that any side in the top six would win the ongoing Hockey World Cup in Odisha.
"I said it before that the winner of the World Cup will come from the top six teams of the world at the moment," he predicted, when asked about India's chances in the competition.
(Image credit-The Indian Express)