Watch: Virat Kohli asks fan to leave India if he likes overseas batsmen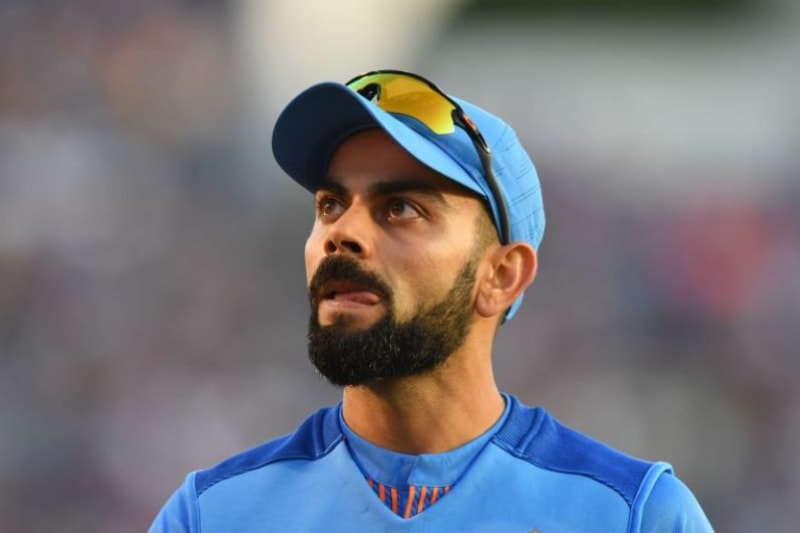 Indian captain Virat Kohli, who has been in the news in recent times with his prolific run-scoring abilities, now has come up in the talks for a controversial reason.
A video surfaced on social media wherein the Indian captain is seen addressing all the mean messages that have been sent out to him and he replies back to one saying, "those who prefer English and Australian batsmen should not live in India."
The video is available in his newly released app. Kohli is seen reading out messages and tweets directed to him when he came across a comment by an user on Instagram where he says that the Indian captain was an overrated batsman.
"Over-rated batsman and personally I see nothing special in his batting. I enjoy watching English and Australian batsmen more than these Indians," the 30-year old read.
Kohli, in his response to the user's comment then said, "Okay, I don't think you should live in India then… you should go and live somewhere else, no? Why are you living in our country and loving other countries? I don't mind you not liking me but I don't think you should live in our country and like other things. Get your priorities right."
This hasn't quite gone down well with the Twitterati, who have criticized the Indian captain for his views. As a matter of fact, he was reminded by one that he had said South Africa's Herschelle Gibbs was his favourite cricketer during his U-19 days.
The latest blabbering by @imVkohli shouldn't be taken too seriously.
In the month of November, he tends to go off the rails.
This is nothing compared to what he said 2 years ago. ??? pic.twitter.com/WqElQmrohj

— Akash Banerjee (@akashbanerjee) November 7, 2018
'I'm @imVkohli, and my favourite cricketer is @hershybru.'~Virat Kohli(2008)~

— Ansar Alam (@theansar) November 7, 2018