We are more than excited than nervous to play on pacy Perth track: Virat Kohli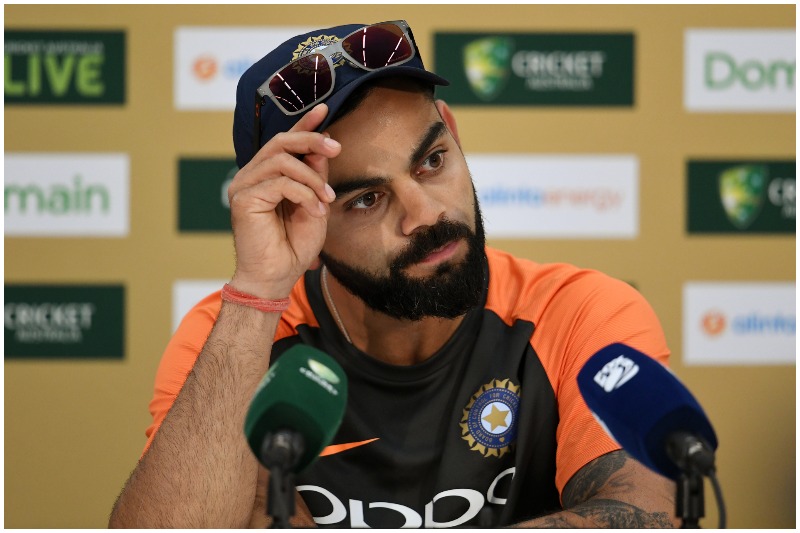 Indian skipper Virat Kohli looked relaxed and appeared to be unfazed at the loss of ace spinner Ravichandran Ashwin and middle-order batsman Rohit Sharma for the Perth Test match.
This would be a setback for the Kohli-led side, who just recently won the first Test in Adelaide, their first in Australia in a decade.
Young opener Prithvi Shaw expectedly would too miss out with an ankle injury which he had sustained during the practice game against Cricket Australia XI.
Still, Kohli felt confident of his team's chances at the new venue in Perth where the track is expected to have a lot of pace and bounce on offer.
"We are definitely confident of the percentage of chances we have and we want to build on that," said the Indian captain ahead of the match.
"Obviously Australia is going to be a strong team in their home conditions and on a wicket like Perth, which probably offers you more than most other pitches in Australia. But we have an equal chance," he added.
Hanuma Vihari, who made his debut in England would come into the side in Rohit's place while the final slot might be contested between Bhuvneshwar Kumar and Ravindra Jadeja–depending on the combination India want to field.
The new stadium in Perth has a capacity of 60,000 whose pitch would be like that of the WACA.
Also read: Australia vs India: Rohit Sharma, Ravichandran Ashwin ruled out of Perth Test with injuries
Kohli said that such conditions are more exciting that something to worry about because of the quality of fast bowlers he has in his arsenal, who are, "at the peak of their abilities."
"We certainly get more excited than nervous looking at lively pitches now because we understand that we do have a bowling attack that can bowl the opposition out as much as they are confident about their attack," said the 30-year old.
"When you have fast bowlers who are at the peak of their abilities it is always a great thing to have in the side.
"And as batsmen, it gives us a lot of motivation and boosts us up to put in those significant match-winning batting performances because we have so much belief in our bowling unit at the moment.
"We understand that if we bat well, we will definitely get the result that we want," the skipper added further.
Kohli and his side would walk into the match with a 1-0 lead but nonetheless warned his team against complacency, saying that the team needs to "keep repeating good things to win series."
Squad: Virat Kohli (capt), Murali Vijay, KL Rahul, Cheteshwar Pujara, Ajinkya Rahane, Hanuma Vihari, Rishabh Pant, Ravindra Jadeja, Ishant Sharma, Mohammed Shami, Jasprit Bumrah, Bhuvneshwar Kumar, Umesh Yadav