West Bengal: Another bridge collpases in Siliguri, leaves truck driver injured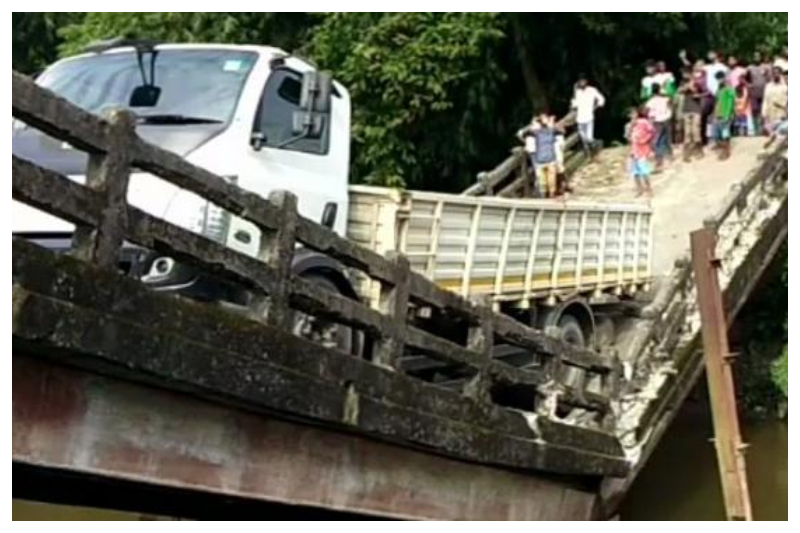 After the recent mishap of the Majerhat Bridge, on Friday morning a bridge collapsed in Phansidewa near Siliguri in Darjeeling district, injuring a truck driver, as told to PTI by West Bengal Minister Rabindranath Ghosh. The bridge connects Manganj area to Siliguri, a major city in north Bengal.
The incident happened, when the said truck tried crossing the bridge. The civic authorities are still trying to clean the scene as the truck is still hanging from the broken portion of the bridge.
The truck driver escaped miraculously from the incident with minor injuries. He was then rushed to a nearby hospital and discharged later on. Beyond this there was no other casualty because any other was not plying on the bridge at the time of the collapse.
Rabindra Nath Ghosh, State's North Bengal Development Minister told The Hindu, "The truck driver suffered minor injuries and his condition is stable now. The bridge, built by the local Zilla Parishad (district council) is meant only for small vehicles and ambulances. However heavy vehicles such as trucks carrying construction material often cross the bridge at night. This along with lack of maintenance has caused the collapse."
The said bridge was constructed 15 years ago and it is about 75 meter long. The locals blamed poor maintenance of the bridge as the main reason for the collapse.
Also read: Majerhat Bridge Collapse: Body found under debris, death toll rises to 3