Where Is Xur? Destiny 2 Xur Location Today, November 29
Where is Xur? The Destiny 2 exotic gear merchant is about to go live and sell more exotic weapons and armour.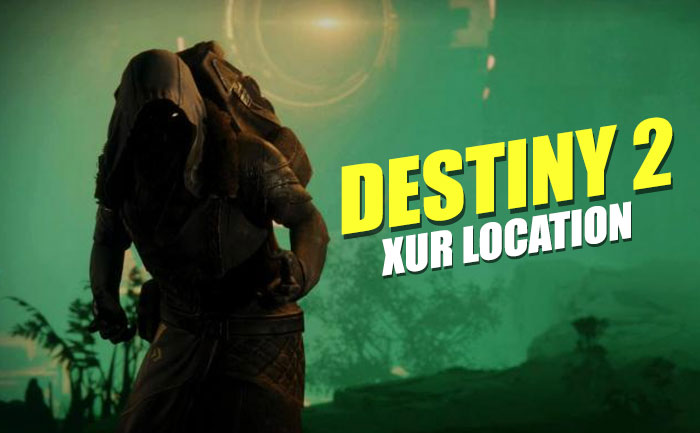 Where is Xur Today (November 29)? You guys must be desperately waiting for Xur today, who makes his appearance on Friday somewhere across the Destiny World. The location of Xur this week will be revealed below, keep reading to find out.
Without any further ado, let's find out where Xur will appear this week (Friday).
Xur's Location – November 29, 2019
Xur is located at the Tower, in the back of the Hangar.
Destiny 2 Xur's inventory for November 29-December 5
Xur's inventory this week consists of the following:
Graviton Lance, Pulse Rifle
St0mp-ee5, Hunter boots
Transversive Steps, Warlock boots
Ursa Furiosa, Titan gauntlets
Isochronal Engram: 97 Legendary Shards
Invitation quest: 9 Legendary Shards
Graviton Lance
Graviton Lance's exotic perks Black Hole and Cosmology can both be very useful depending on the situation. Black Hole gives the player two bullets of which one has high damage while the other has low damage. Cosmology, on the other hand, can cause kills that make the enemy explode while also spawning void missiles that can seek out targets. This can be used to create chain explosions. It is a useful weapon to have in PvP situations. This Pulse Rifle costs 29 Legendary Shards to purchase.
St0mp-EE5
St0mp-EE5's exotic perk Hydraulic Boosters increase the sliding and printing speed in addition to increasing the jump height. It is a great way to get to places quickly and startle enemies unexpectedly. This exotic perk costs 23 Legendary Shards to buy.
Transversive Steps
Transversive Steps increase the sprint speed and automatically reload the energy weapons with the Strange Protractor exotic perk. The Transversive Steps also cost 23 Legendary Shards to purchase.
Ursa Furiosa
The Ursa Furiosa helps refund Super energy when blocking damage with Sentinel Shield due to its Ursine Guard perk. This Ursa Furiosa exotic perk is 23 Legendary Shards to purchase.
Xur is also offering the Invitation quest for 9 Legendary Shards if you haven't completed it yet.
Check our other Destiny 2 Guides for more Tips, tricks and tweaks only on The Live Mirror.