World Cup 2018: England face stern test against Croatia in the semis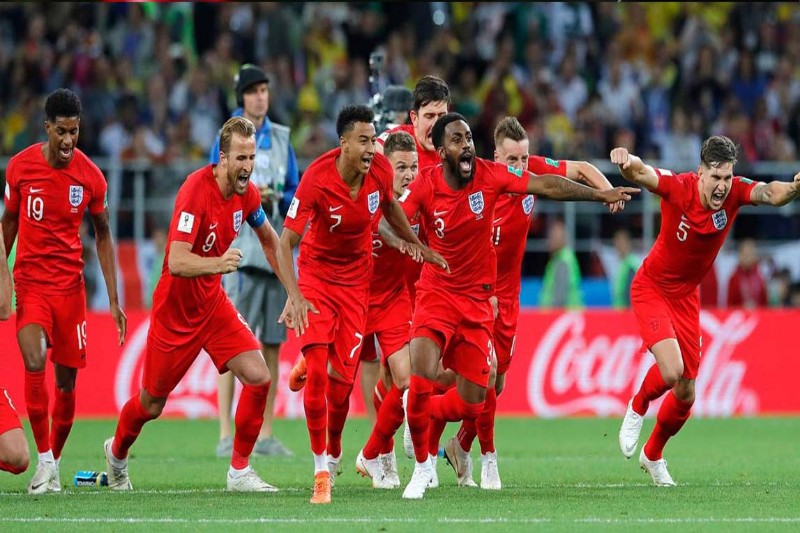 The ghost of the past have been buried, new stories have been written, but amidst all the bliss of a fairy-tale story that England continue to hum, a fear stil remains.
It's not a question of will England finally after 52 years of obscurity and hollowed hopes finally deliver, but the question is how long will the fairy-tale continue?
Many will hope it does so at least for another night, as England face Croatia in the semi-finals on Wednesday. It will certainly be the biggest test the 'Three Lions' may have come across in the entire World Cup.
To put things into a perspective, England beat Tunisia and Panama, then lost to Belgium in the final group match, which was also inconsequential. Then they ovecame Colombia in the penalty-shootuts and bossed over Sweden in the quarter-finals.
It has been a great run – great because you don't expect England to come this far let alone beat so many teams in a major tournament. Yet, you take a look at those teams and other than Belgium, all of them were going to be eliminated, anyway.
Croatia however isn't one of them. 'The Blazers' brushed aside Argentina 3-0 before beating Denmark and hosts Russia via the penalty shoot-outs.
In Luka Modric they have one of the most classic midfielder that remain in the competition and Ivan Rakitic is not far behind. Andrej Kramarić and Marcelo Brozović are the other options, one providing extra defensive at the back, the other scored against Russia in a more attacking role.
Also Read: World Cup  2018: Top 5 clubs with the maximum representation in the semi-finals
England's midfield come nowhere near their European opponents, but what they have is pace against an aging Croat midfield, that has been rugged and dragged into extra-time twice in successive matches.
Another advantage that the 'Three Lions' have is their ariel power. Six of England's 11 goals have come from set-plays another two from penalties. England have won 58.9% of their ariel duels more than any other team.
Croatia have won 57.5% of their duels and England will be happy to know that they have conceded four times from set-pieces.
Also Read: It's a new era in English football, says coach Southgate
But everything that has happened in the past won't come to matter when they face on Wednesday.
Two of England's defenders in John Stones and Harry Maguire have scored and if this was something England could have the advantage on, Domagoj Vida neutralised it with his goal against Russia.
Every team that England have beaten so far in the tournament have been labelled as 'weak' but Croatia aren't and if England overcome them, the fairy-tale will continue for another night and perhaps even after July 15.