World Cup 2018: England finish fourth after 0-2 defeat against Belgium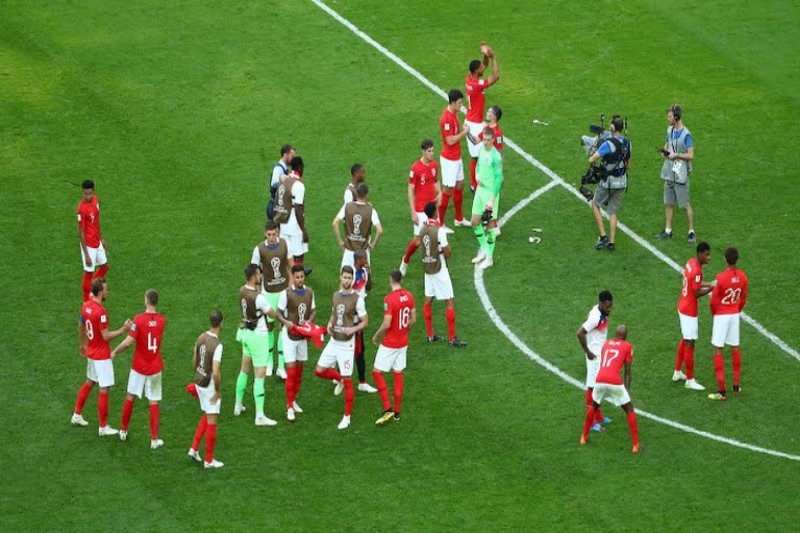 The pun had changed from "it's coming home" to "we are going home" in the midweek. But England will still return with their heads held high, even after losing 0-2 against Belgium in the third place play-off on Saturday.
No other English side has ever bettered this record that they have achieved on foreign soil and although unexpectedly yet joyously, Gareth Southgate's boys have done the entire country proud.
That Mario Mandzukic's extra-time winner had squeezed the juice of hope from their heart was evident in the manner they began the game, in which they conceded as early as the fourth minute.
Sluggish, tired and without a tinge of the energy that they had shown the entire tournament, England allowed Belgium to play their game and paid the price, still in their giddiness.
Belgium looked the team who were hungrier for the bronze medal, ambitious to record their best ever finish at the World Cup. They were eager to etch their names into the folklore. And all these fostered into reality in how they started the game.
A Thibaut Courtois clearance was nodded into Romelu Lukaku's path by Nacer Chadli, with the former finding enough time and space to find Chadli again on the run. Unstopped and with England defenders trudging back, the West Bromwich Albion player – who would leave after half an hour of play with a hamstring problem -looked up and swung a cross into the box, that Thomas Meunier finished, darting from behind to leave Danny Rose on the turf.
Also Read: World Cup 2018 Live Updates: Belgium beat England 2-0 to finish third
England did well to bounce back from there, after chasing for most of the game. They looked lively in the second-half after coach Gareth Southgate for just the second time in the tournament – the first was against Tunisia when he brought on Rashford and Loftus-Cheek and they made an impact – saw his substitutions work.
Jesse Lingard and Marcus Rashford had come on as England shifted back to 3-5-2, a formation they had learned well to play in. Soon chances were created, headers were missed and Belgium had made a goal-line clearance. But then Kevin De Bruyne found Eden Hazard with a perfectly measured through pass and the Chelsea forward doubled the lead. Belgium had achieved a bronze.
The 'Three Lions' just like Italia' 90 returned without any medal but this was not about what they had not achieved. It was about what they showed through their grit and courage, about how they united an entire country split in debates about England in a major tournament. It was how they made it possible to celebrate even in defeat.
It could well have been different had Harry Kane not missed a sitter against Croatia and once again here against Belgium and had Harry Maguire and John Stones placed their headers on target. But in the end, it is what it should be and both Croatia and Belgium were victorious in merit.
On a night of missed opportunities, Eric Dier thrice came close and the least he looked like scoring from, was a low shot from outside the box after the hour-mark. Second-time after playing a neat one-two with Rashford, he was clear-on-goal and did well to clip the ball over Courtois but could not beat Toby Alderweireld who made a stunning goal-line clearance.
He also had a flashing header sail a yard wide from the equalising goal and it, to a greater extent summed up the two bad nights for England. When most of their best chances went wide, leaving them to ponder as Southgate himself had said, "what could have been."