World Wrestling Championship: Pooja Dhanda wins historic bronze medal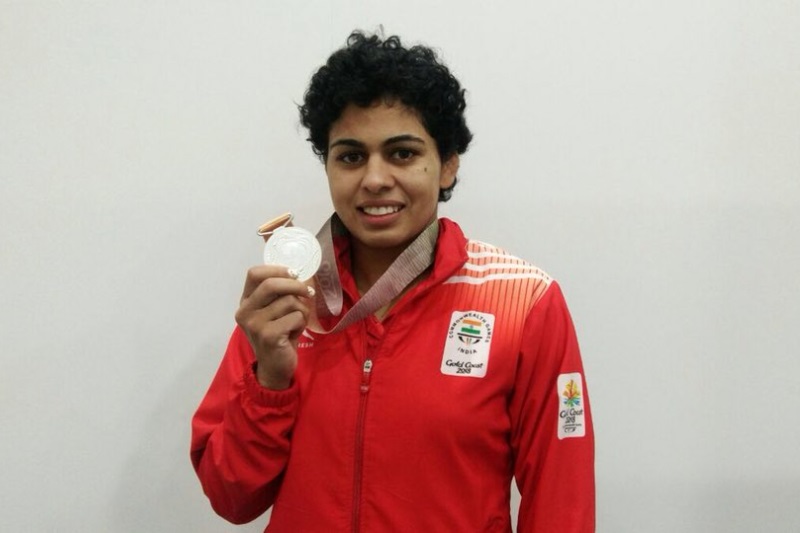 Pooja Dhanda on Thursday became the  fourth Indian women grappler to win a medal at the World Wrestling Championship after clinching the bronze with a sensational 10-7 victory over the 2017 European champion Grace Jacob Bullen of Norway in Budapest, Hungary.
It was 24-year-old's second medal after the silver she had won at this year's Commonwealth Games in Gold Coast.
Alka Tomar (2006), Geeta (2012) and Babita Phogat (2012) are the three other female grapplers to win a medal at the Championship before Pooja's stunning victory. All the earlier three had also claimed the bronze medal.
Facing a superior opponent in the 57kg bronze medal contest, Pooja pulled off a four-point throw in each of the two periods to achieve perhaps her most memorable victory, till now.
Also Read: World Wrestling Championship: Bajrang Punia settles for silver; becomes first Indian to win two medals
Grace was leading by 1-0 when Pooja executed the four-point throw on a counter attack. She then consolidated her lead with another roll to make 6-1 at the end of the first period.
The Norwegian 2017 European champion then earned one point after Pooja had stepped out, but she fought back with another four-point throw to make it 10- 2.
But Grace reduced the deficit with a takedown and two consecutive push-outs to frustrate Pooja, who was cautioned twice. But the Indian maintained her lead to eventually pull off a stunning victory.
She had earlier come from being three points behind to beat Alyona Kolesnik from Azerbaijan 8-3 in the repechage round and qualify for the bronze medal match.
Meanwhile, another Indian wrestler Ritu Phogat, who was also playing the bronze-medal contest lost 5-10 against Oksana Livach of Ukraine to finish fifth. Two of her sisters Geeta and Babita Phogat have won World Championship medals in the past, but Ritu failed to replicate their performance.
She had earlier overcome Romania's Emilia Alina Vuc in the repechage contest to qualify for the medal match.
It was, however, another disappointment for Olympic bronze medallist Sakshi Malik, who failed to return home with a medal from an international tournament. She had failed to win a medal at the 2018 Asian Games.
Sakshi lost 2-3 against Marianna Sastin of Hungary in the repechage round failing to reach the medal match. She led 2-1 for the majority of the match but couldn't keep her lead for the final seven seconds when Sastin went all out in her attack.