Holiday Wishes 2020: How to write the perfect holiday wishes
Here's how to convey your holiday wishes in a Season's Greetings video?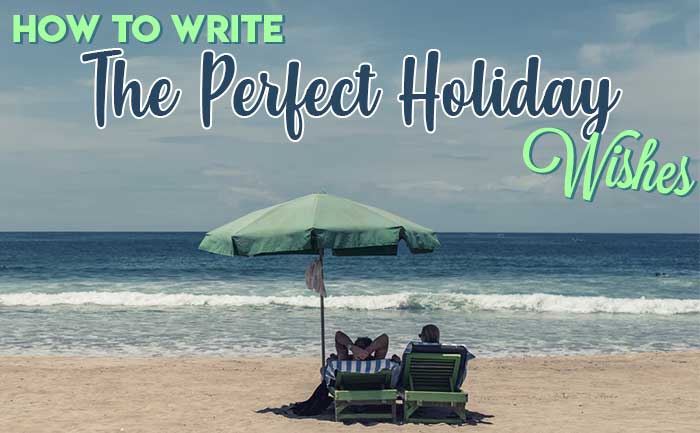 Happy Holiday Wishes: November and December are said to be a time of the year to have fun and parties with our family, friends and holiday wishes. If you are one of those thousands of people who are looking for ways to write holiday wishes and greetings, then you have come to the right place. We all know how difficult it is to write happy holiday wishes, greeting and message for our beloved one.
Do not worry, we have brought you multiple ways and tips to write best holiday wishes. While writing or sending happy holiday wishes for your best friend, your boss or your clients, make sure your message is specific to your target audience.
What if we tell you to convey your holiday wishes in a Season's Greetings video, did you like the idea? If yes, then you should watch this video.
How to send Holiday Wishes in a Season's Greetings video
What all you have to do is to send happy holiday wishes in a video format is to sign up and choose one of several Season's Greetings's video templates and personalize your own holidays wishes video.
There are several video templates available here explaining how you can fully customize to bring your "Happy Holidays" wishes to your customers, your social network or your inner circle. While creating the video, you have many options and change anything you like. Yes, you have options to change not only text but also the pictures, logo and music as well.
In order to find the video template, you are required to sign up for free on Moovly, go to the Templates section and use either the Quick Edit or Moovly editor to make your changes. We have mentioned a few examples of holiday wishes you can use in your Season's Greetings videos:
How to write the perfect Holiday wishes for friends and family
Peace and joy to you and your family this holiday season
I hope you have a nice and warm holiday season! All my love…
I'm truly blessed to have a friend like you! Happy Holidays!
Thinking of you with lots of love!
I hope you enjoy a wonderful Christmas! Warmest wishes, Kim
May all your dreams for the coming year be fulfilled! Happy New Year!
May your holidays be filled with lots of happiness, peace, and love
How to write the perfect Holiday wishes for someone you haven't seen in a while
Missing you even more at this time of the year! Merry Christmas, John
Christmas won't feel the same without you here, but I hope you have a wonderful holiday time!
Wishing we could be together this holiday season! Happy New Year!
How to write the perfect Holiday wishes for someone who had a hard time this year
It's hard when the Holiday Season comes during a difficult time, but I wish you a new year full of peace and love!
I know this probably won't go down as your best Holidays ever, but know that I'm thinking of you and wishing you the best for the new year. Lots of love.
How to write the perfect Holiday wishes for clients, partners and other business relations
Happy Holidays and all the best to you in the year to come!
It's been a pleasure to work with you this year, happy holidays!
Our warmest wishes for a happy holiday season!
Wishing you a merry Christmas and a wonderful new year!
How to write the perfect Holiday wishes in short and simple
Happy Holidays!
Enjoy the holidays!
Merry Christmas!
Happy New Year!
Our warmest wishes!
These are some of the happy holiday wishes that you can send to your family members, friends, boss and friends this year.