WWE Legend James 'Kamala' Harris Passes Away at 70
Former WWE superstar Kamala aka James Harris passes away at 70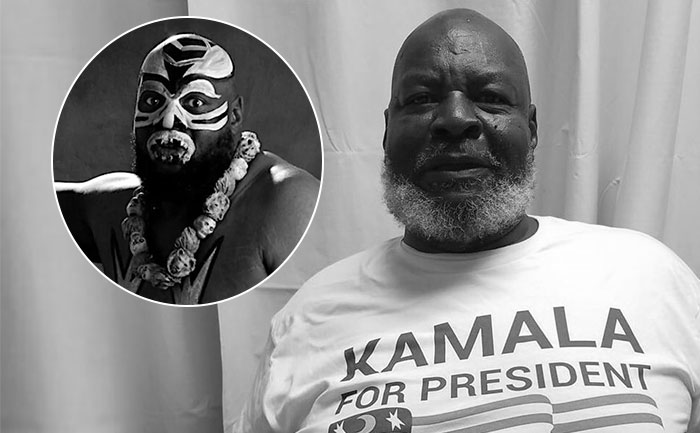 WWE legend James Harris, who performed in the ring as Kamala, has passed away at age 70. Kamala was one of the most iconic superstars of sports-entertainment history. His unforgettable matches against the classic heroes like Hulk Hogan, The Undertaker and Andre the Giant are worth a watch even today.
The news of his demise was shared by 80's wrestling Twitter account,
We are saddened to report that Kamala has passed away. RIP ❤️🙏🏻❤️ pic.twitter.com/Sz50U5kzAU

— 80's Wrestling (@80sWrestling_) August 9, 2020
WWE took to social media to mourn the sudden demise of one its legends. They extended their condolences towards Kamala and his family in an official statement.
WWE is saddened to learn that James Harris, known to WWE fans as Kamala, has passed away at age 70.https://t.co/d0kGY4GcTO

— WWE (@WWE) August 10, 2020
They also shared some iconic pictures of the legendary wrestler who terrorized opponents and thrilled the audiences in Mid-South, World Class Championship Wrestling, WCW, and WWE until 2006.
Look back at the memorable career of Kamala, "The Ugandan Giant," with these classic photos.https://t.co/tEqmciumam

— WWE (@WWE) August 10, 2020
The 6-foot-7, 380-pound James Harris, promoted as "Ugandan Giant" made his WWF debut in 1984. As Kamala, he portrayed a fearsome Ugandan who wrestled barefoot in war paint and a loincloth. He approached the ring wearing an African mask and carrying a spear and shield.
According to reports, Harris suffered many health issues. Both his legs were amputated in recent years due to complications with diabetes.
The cause of his death is not known as yet.
May His Soul Rest In Peace.
Also Read: WWE's Sonya Deville Talks LGBTQ Representation In Wrestling