Yeh Rishta Kya Kehlata Hai 5th October Spoilers: Kartik to save Naira from an accident
Yeh Rishta Kya Kehlata Hai 6th October Spoilers: After reuniting for Navratri celebration, Naira was about to get hurt but Kartik runs to save Naira from the accident.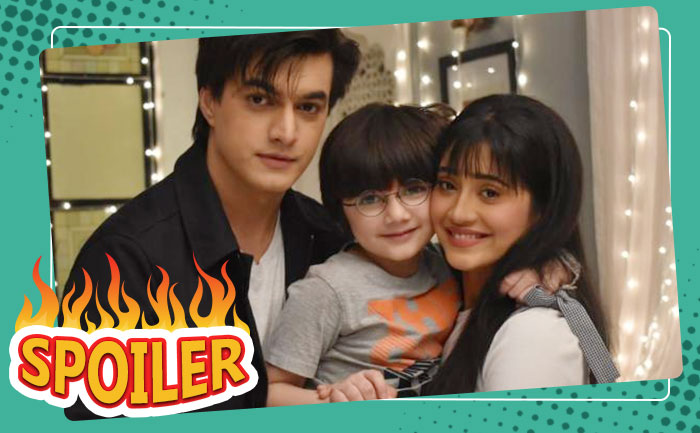 Yeh Rishta Kya Kehlata Hai Spoiler: We have been informing you about everything happening in the latest or upcoming episodes of Yeh Rishta Kya Kehlata Hai. As we earlier told you that both Naira and Kartik came together to celebrate the festival of Navrati. Talking about the upcoming story of Yeh Rishta Kehlata Hai, there is something bad going to happen with Naira. Stop reading this article, if you do not want to read spoilers of YRKH.
Yes, this article contains some spoilers which will make you regret. In the recent episode, we saw Kairav helped to bring their parents closer and convince them to celebrate Navratri together. They agreed to celebrate it like a husband and wife. But, in today's episode, there Navratri celebration will take an ugly turn.
The Goenkas and Singhanias unite for the grand celebration of Durga Pooja, Garba and Dandiya night. However, when Naira and Kartik start playing Garba, something will fall from the ceiling. Noticing the same, Kaira runs to save Naira from the disaster but she gets shocked and hugs Kartik. The will share some romantic moment together. After seeing all these, Vedika feels jealous and try to sign Kartik who holds Naira. Yeh Hai Mohabbatein Today's Written Update
As we have earlier told you that Kairav's gesture of bringing their parents closer make Vedika feel jealous and heartbroken. She once again feels cheated. It is yet to predict more and say about these twist and turns in Yeh Rishta Kya Kehlata Hai.
Also Read: Yeh Rishta Kya Kehlata Hai: Kartik Falls In Love With Naira Again On Navratri, Watch