India's next surgical strike will be on you, Yogi Aditynath warns Masood Azhar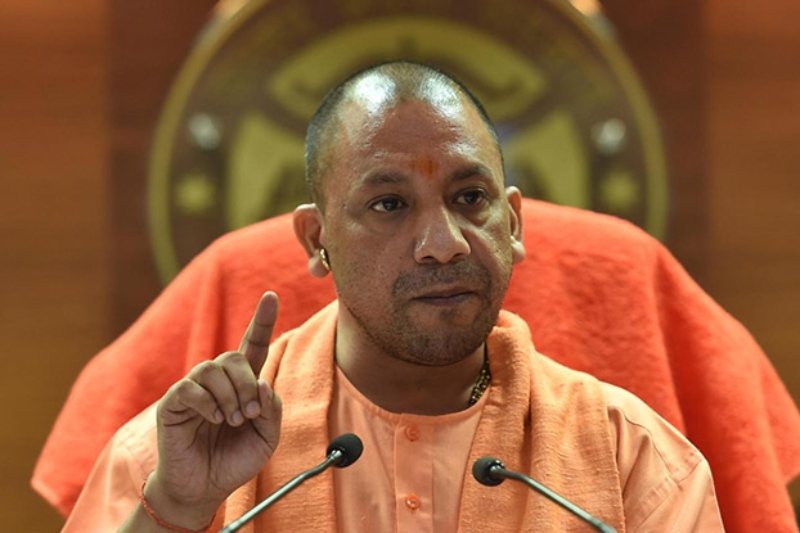 Hitting back at Jaish-e-Mohammed chief Masood Azhar, Uttar Pradesh Chief Minister Yogi Aditynath on Tuesday said that India's next surgical strike will be on him.
"If Masood Azhar threatens us over Ram temple then terrorists like him will be eliminated in the next surgical strike. Even his masters will not be able to save him," Yogi Aditynath said. He further added that the Bharatiya Janata Party (BJP) is committed to the cause of Ram Temple in Ayodhya.
The statement from Yogi Aditynath comes a week after Masood Azhar, chief of terrorist organisation Jaish-e-Mohammed, reportedly warned of widespread attacks if the Ram Temple was constructed in Ayodhya.
In an apparent response to such reports, the Uttar Pradesh Chief Minister said that nothing can deter BJP and Hindus from the construction of the temple.
Interestingly, the issue of Ram Temple is being repeatedly raked up ahead of state assembly elections in the country with Adityanath repeatedly highlighting how it is of significant importance for his party.
The Babri Masjid, built by Mughal emperor Babur in 1578 in Ayodhya was on December 6, 1992, pulled down allegedly by a group of Hindu activists, claiming that the mosque was constructed after demolishing a Ram Temple that originally stood there. Since then, several hearings have been held in the top court to resolve the issue.
Also Read: Telangana elections: Yogi Adityanath begins poll campaign, warns Owaisi