2018 Youth Olympics: History-making Paddler Archana Kamath goes down fighting in semi-final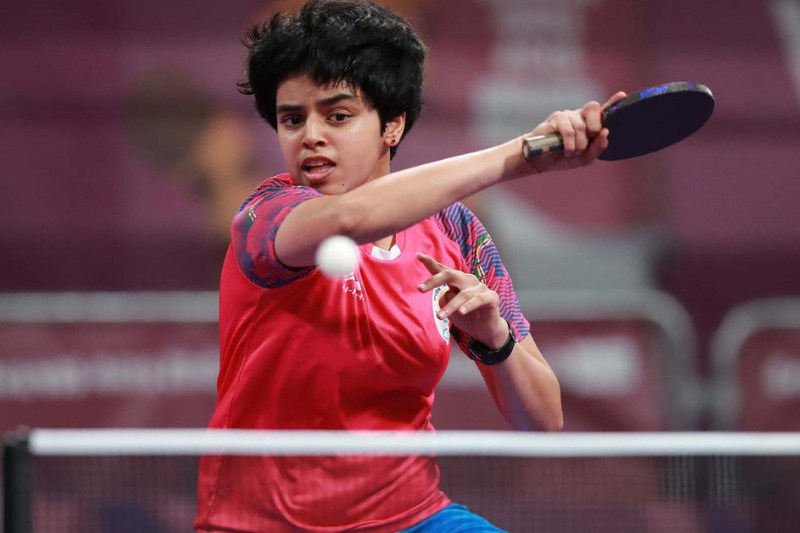 Indian paddler Archana Girish Kamath's wonderful run in the women's Singles Table Tennis came to a halt following the 1-4 semi-final defeat against Yingsha Sun of China in Buenos Aires, Argentina, on Wednesday.
Despite not making it to the final, Archana though is still in the contention for a bronze medal and will play Andreea Dragoman of Romania for the third-place.
The 18-year-old fought valiantly but failed to match the second seed Chinese, who raced into the final with a 4-1 win over the Indian. Archana though had her moments against the superior opponent most of which came in the fourth game where she completely outclassed her opponent 11-1. It though wasn't enough for a victory.
She had lost the opening three games 3-11, 7-11 and 6-11 before winning the fourth and final game.
Also Read: 2018 Youth Olympics: Saurabh Chaudhary wins gold in 10m Air Pistol
Earlier, she scripted history by becoming the first Indian paddler ever to reach the semi-finals at the Youth Olympics. She had achieved this feat by beating Azerbaijan's Nign Jing 4-3 in an intense quarterfinal battle.
Archana beat Nign Jing 13-11, 8-11, 6-11, 11-3, 6-11, 12-10, 11-7 in a closely-contested battle in the quarters.
It was a tough fight for the teenage paddler, who won the first game but soon herself 1-2 down at the end of the third game. Archana though was not the one to give up and fought hard to win the next before again dropping the next game.
The 18-year-old battled hard to make it 3-3 before clinching victory with one more set win.
It was a great comeback from the Indian paddler, who bounced back from first being 1-2 to 2-3 down to level the game 3-3, before sealing the victory in the decider.
"It was a tough match and she fought till the very end. So I am very happy that I could win. But credit should also go to her because she played really well," Archana was quoted as saying by news agency PTI following her quarter-final victory.
Image Source: Scroll.in