Youth Olympics: Praveen Chitravel clinch bronze in men's triple jump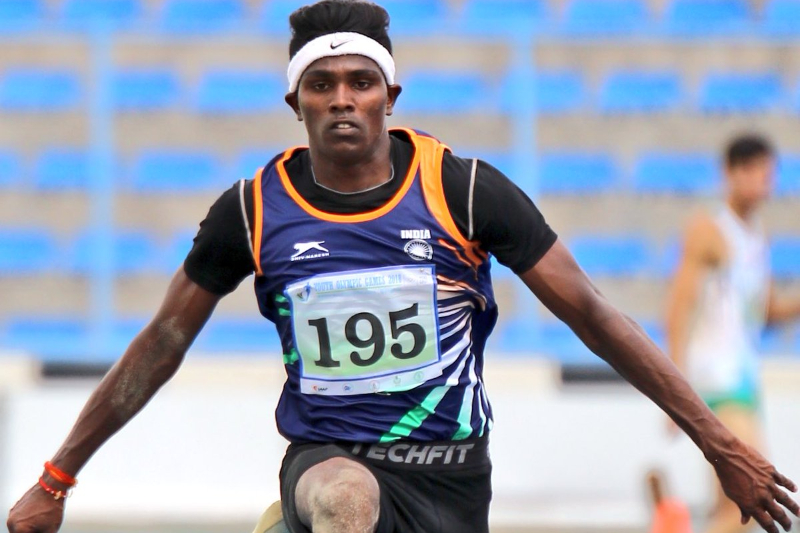 Praveen Chitravel won a bronze in the men's triple jump after scoring a combined effort of 31. 52m at the ongoing Youth Olympics in Buenos Aires, Argentina, on Wednesday.
The 17-year-old recorded his best jump of 15.68m in the fourth and final attempt in Stage 2 of the competition to finish fifth. But his Stage 1 show where he covered a distance of 15.84m and finish third took his combined effort to 31.52m giving him a podium place in the event.
Cuba's Alejandro Diaz clinched the gold with a combined effort of 34.18m (17.14 + 17.04) while Emmanuel Oritse Meyiwa (16.34 + 15.51) of Nigeria bagged the silver.
Chitravel is also the second Indian after Suraj Panwar to win a medal in athletics at the Youth Games. Earlier, Panwar had clinched the silver in the men's 5,000m race walk. Panwar clocked 20 minutes and 35.87 seconds in Stage 2 to finish second in the overall event.
His total timing of 40:59.17s was just seven minutes lower than Oscar Patin of Ecuador, who clocked 40:51.86s to clinch the gold. Jan Moreu from Puerto Rico settled for the bronze.
Meanwhile, Chitravel's medal was India's first bronze medal and 12th in the tournament. India has already won three gold and eight silver.
Image Source: Twitter