YouTube Analytics: Step-by-step Guide To Using Real Time Data
Have you been struggling to overview YouTube analytics reports? If yes, then here's an easy and complete guide on how to use YouTube analytics to overview the real time data from any given channel. Check out how to check the real metrics of videos to judge the success of the channel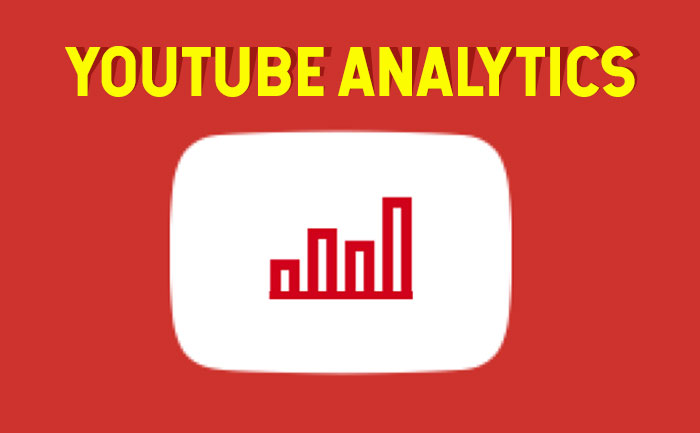 Content creators and professional YouTubers out there know the real value of garnering views, watch time hours and subscribers on their platforms. Because these metrics allows creators to generate the revenue from the platform. While views count, watch time hours and subscriber base are most significant metrics needed for monetizing the channel, there other metrics that can be analysed from YouTube Analytics tool that allows creators boost up their performance on the platform for free of cost. The platform has introduced YouTube Studio to allow creators see the real time analytics of the videos and overall channel. The estimated earnings data alongside video analytics are updated daily on the platform and the report is also displayed for the creator to see/download. Here's everything you need to know about using YouTube analytics if you want to make passive earning from YouTube video making career.
Uses of YouTube Analytics data: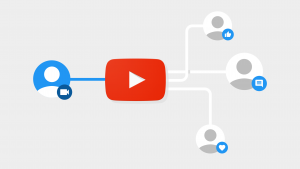 YouTube Analytics is used to understand the watch time hours and views count metrics on videos and overall channel

It helps creators to keep an eye on the real-time report of the channel

It helps in identifying the video traffic sources

It helps to overview the audience demographics alongside the engagement metrics

It helps creators to pay a close attention to playback locations and viewership trends

It helps creators to

completely

analyse the audience and new visitors

It helps creators to keep an easy track of audience interaction with that of the newly posted or old videos on the channel

YouTube Analytics gives free tools to see detailed insights to video performance on the search engine ranking page
Why creators must learn overviewing YouTube video analytics: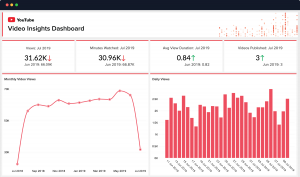 Creators certainly can't earn money from YouTube's paid partnership programme, when their channels don't have enough watch time hours, subscribers base and views count metrics. Each of the creator signed up for the AdSense programme via YouTube is in race for garnering more and more views including other metrics on their respective channels. In order to boost the video performance on YouTuber, creators need to keep track on every aspect of video making – video quality, video promotions, SEO practise, impressions and CTRs, subscriber base, audience engagement, viewership behaviors, feedback and other things. If creators fail paying attention to any of the aspect of video making, the ignorance might end up affecting their success.
Professional YouTubers prefer keeping their channel/video analytics reports handy. By paying close attention to YouTube analytics, creators can learn about YouTube dynamics, trends on the platform, audience behaviour, their status among competitors, how videos have been performing and etc. After knowing detailed insights to their videos, creators can set real goals of being on the platform. To understand about the impressions, views count, watch time hours based on audience type(varying from region, time zones and cultural trends), creators need to have real time insights to their videos, which can be accessed through the analytics section.
How to use YouTube analytics from browser?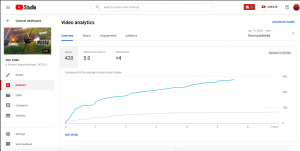 First log in to your YouTube account
Then click on to your profile icon on the upper right corner
Select the YouTube Studio option
The page showcases a Dashboard. Click on the channel Analytics and then select Analytics from the left-hand menu
Analytics sections have toggles between Overview, Reach, Engagement, Audience

, and 

Revenue options

Select any of the metrics to overview and know the video insights

You can also see the Advanced Mode from the upper right corner to view a detailed breakdown of the channel analytics
You can also download an advanced mode report from any of the given metrics to keep them handy. The advanced mode allows users to download reports as Google Sheets or .csv files
How to use YouTube analytics from mobile?
To access YouTube analytics from mobile, you need to download and install YouTube Studio app on phone (available for Android and iOS)
Once its installed, sign up with your credentials
The dashboard will showcase the summary of several different metrics. To view each of the metrics click on the given option
To see the YouTube analytics, click on the View More option
The option will open up toggle between Overview, Reach, Engagement, and Audience, Impressions, Views count and etc
Overview the metrics and judge your video performances accordingly
Key elements of YouTube analytics?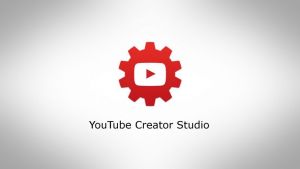 Subscribers
YouTube analytics allows users to see real time subscribers on the channel. One can see, after posting which video (with topic and SEO tricks) their channel garnered subscribers/views.
Realtime views
Creators must see the Realtime views on their videos to know if their channel is on track. The number of views garnered by the videos in the span of last 48 hours, is usually presented on the analytics dashboard in a bar chart. YouTubers can overview this estimated hourly views, which are updated in real time section. This gives creators a clear idea about which video is performing well.
Channel views
This section from the YouTube analytics showcases the number of views on channel. It's a compilation of total number of views on the channel, which is displayed as per the selected time period. User can select the time period to analyse. By studying this section, creator can learn in which month his/her channel has garnered the most number views.
Channel watch time
In order to monetize the channel to generate revenue from AdSense, YouTube channels must have 4,000 hours alongside 1,000 subscribers. The channel watch time section from the YouTube analytics showcases the total amount of time, in hours, people have spent watching all the videos on the channel over a given period.
Impressions
Impressions are basically the count of thumbnail views (can be listed in suggestions or search engine rank page). Whenever an user on YouTube platform sees the thumbnail of the video, it is counted as the impressions. Good percentage of impressions are crucial for any channel because that reflects to good SEO practise on channel and also prompts audience to click on to the play button.
Click-through rate (CTR)
This section from YouTube analytics showcases the real percentage of how many people have actually clicked the displayed thumbnails (in suggested page or in search results) to watch the content of the video. To turn the impressions into real views, YouTube channel must have attractive thumbnails and working titled with great keyword volume.
Traffic sources
Creators who are new to YouTube can attract audience to their videos, if they have a great audience base on other social media platforms. They have to create a great media plan and promote their videos accordingly. The traffic source in YouTube analytics showcases what sources drives the traffic to your channel. These sources can be social media platforms such as Facebook, Instagram, Twitter, Pinterest, LinkedIn or any other website or blog. Creators must pay attention to their video views traffic sources, because that's how they can know if the views are genuine or not. Not all the views on YouTube are real ones and YouTube has its own algorithms to filter the bots and fake views.
Audience demographics
This section from the analytics showcases the age, gender, location, and language statistics for people who watch your videos on YouTube. Creators also need to pay attention to this section to learn more about their audience and their behaviour on the channel. By knowing which set of audience type visit the channel in greater number, the creator can plan their video content accordingly.
For more such updates, stay hooked on to The Live Mirror.
Also Read:  How To Increase YouTube Views In 2021: Step-By-Step Guide