YouTuber Rashid Siddiqui Hits Back At Akshay Kumar After The Latter's Rs. 500 Crore Defamation Suit ?
Reportedly After Akshay Kumar Files A Defamation Suit Worth Rs. 500 Crore Against The YouTuber Rashid Siddiqui, The Latter Hits Back On Him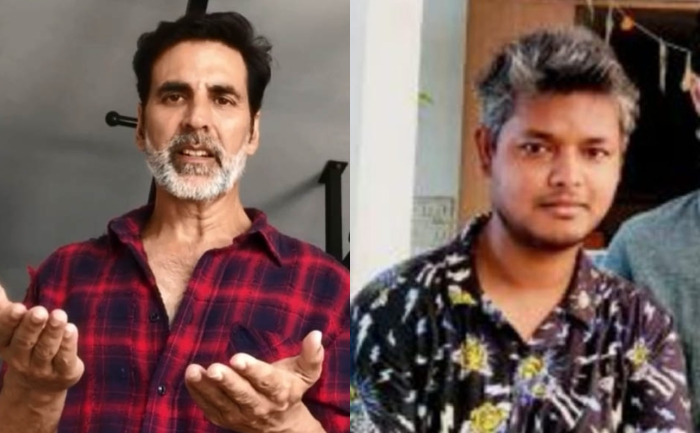 Renowned, YouTuber Rashid Siddiqui hits back at Bollywood superstar, Akshay Kumar after the latter files for a defamation suit worth Rs, 500 crore. Reportedly, the actor took this step after the YouTuber alleged him of supporting Rhea Chakraborty in Sushant Singh Rajput's death case. The video maker has apparently now refused to pay the huge sum to the star and stated that there is nothing defamatory in the video that had made.
The YouTuber has urged Akshay Kumar to withdraw the defamation notice, and also reportedly stated if there any failing in the withdrawal of notice then he would initiate "appropriate legal proceedings" against the actor. As per a report by Indian Express, Rashid's reply the actor states, "The damages of Rs. 500 crore are absurd and unwarranted and are made with the intent to pressurize Siddiqui. Akshay Kumar faced severe backlash after interviewing an influential politician, whereby thousands of people have made personal remarks against him on various YouTube videos and websites. Surprisingly, Kumar has not taken any action on the same, however, he has selectively chosen Siddiqui to saddle the blame of defamation."
Reportedly, Siddiqui was granted with the anticipatory bail by a local court on November 3, where the YouTuber was directed cooperate in the probe. For the unversed, Akshay Kumar is yet to officially comment on the matter.
For more such updates, stay hooked on to The Live Mirror.
Also Read: Laxmii Song Bam Bholle: Akshay Kumar's Fierce Avatar Will Leave You Impressed