Yuvraj Singh ARRESTED for Using Casteist Slur, Released On Bail
Yuvraj Singh was arrested and released on bail for using casteist remarks against another cricketer in compliance with a high court order.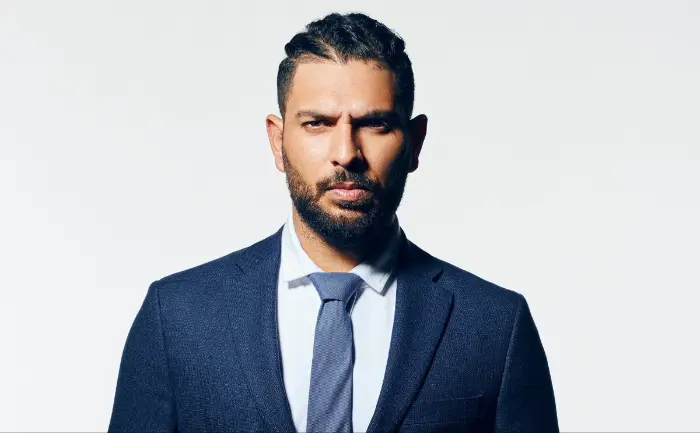 On Saturday, former India cricketer Yuvraj Singh was arrested by the Haryana Police and released on bail in an alleged casteist remarks case against Yuzvendra Chahal in an Instagram live video. Reportedly, he was arrested and questioned for over 3 hours before being released.
Yuvraj Singh was arrested under section 153A and section 505 of the Indian Penal Code. Police have registered the FIR under Sections 153, 153A, 295, 505 of IPC, besides sections 3 (1) (r) and 3 (1) (s) of SC/ST Act.
"As per court orders, Yuvraj Singh was arrested and then released on interim bail on Saturday," Nitika Gahlaut, a senior police officer in Haryana's Hansi, told NDTV.
In June 2020, Yuvraj allegedly made the 'casteist remark' during an Instagram live session with India opener Rohit Sharma. During the live, Yuvraj and Rohit were seen discussing Chahal's TikTok videos. Later, he also issued an apology letter on social media.
Singh tweeted, "I understand that while I was having a conversation with my friends, I was misunderstood, which was unwarranted. However, as a responsible Indian I want to say that if I have unintentionally hurt anybody's sentiments or feelings, I would like to express regret for the same."
The police stated that Yuvraj's arrest was a "formal arrest" when he had gone to Hansi town in Hisar, and he was released on bail in compliance with the order of the Punjab and Haryana High Court.
Reportedly, the Bench headed by Justice Amol Rattan Singh was hearing Yuvraj Singh's plea seeking quashing of the FIR against him over his alleged casteist remark case.
Stay tuned to The Live Mirror for more updates.
ALSO READ: Second FIR Filed Against Cricketer Yuvraj Singh Over Castiest Remark