Zayn Malik Tattoos 4-Month-Old Daughter's Name on His Wrist in Arabic
Zayn Malik reveals new tattoo of daughter Khai's name in Arabic on his wrist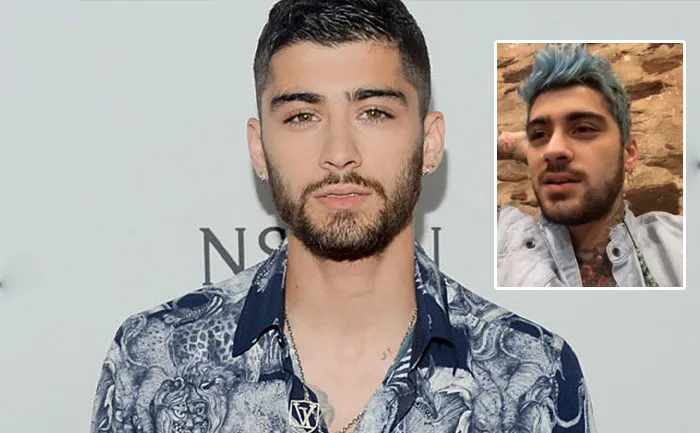 Zayn Malik and Gigi Hadid welcomed their princess into the world in September. The couple soon shared the news with fans on social media. Gigi confirmed the name of their daughter on Thursday, the same day the youngster turned four-months-old. She penned: 'Khai's mom,' to her Instagram bio. Khai, in Arabic, means crowned. Fans have now spotted Zayn sporting a tattoo of daughter's name in Arabic on his wrist.
Excited fans spotted the tattoo on the inside of his right wrist during an Instagram Live last week. "zayn has his baby girl's name "khai" tattooed on his in arabic!" one person wrote on Twitter alongside a screenshot of Malik's new red ink.
zayn has his baby girl's name "khai" tattooed on his in arabic! pic.twitter.com/e2OHIzfTHf

— A & H (@defendzigiposts) January 22, 2021
Fans have been speculating about the inspiration behind Zayn and Hadid's child's name. Many think she is named after her aunt, Bella Hadid. Bella's full name is Isabella Khair Hadid. But some feel Khai is a tribute to Hadid's paternal grandmother, who was named Khairiah.
Some feel it has a Zayn connection. As Khai means 'crowned' in Arabic, while Malik means 'king' which would indicate that her name translates to "crowned king."
Hadid and Malik have yet to show a picture of Khai's face, but they've shared little glimpses of her in photos. We do hope they soon share the complete family picture.
Also Read: Gigi Hadid and Zayn Malik FINALLY reveal their baby girl's name