Zomato Buys Uber Eats India
Uber Eats was launched in India in 2017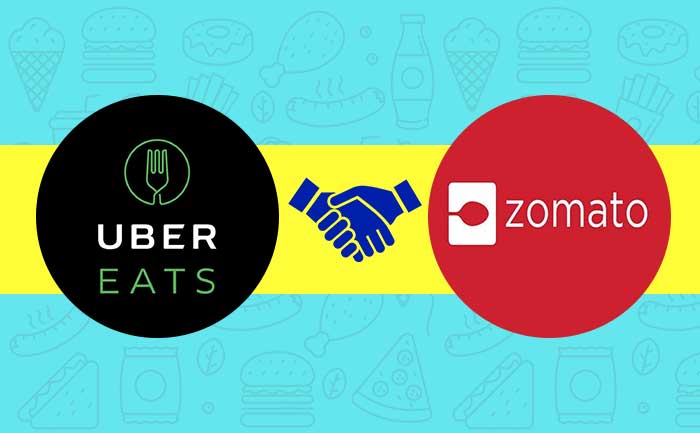 Zomato has bought out Uber's food delivery business, Uber Eats, in India. It has been disclosed that the $350 million all-stock deal gives Uber a 10% ownership of Uber Eats.
"With this development, we are the undisputed market leaders in the food-delivery category in India," Zomato founder and CEO Deepinder Goyal wrote in a blogpost. While the restaurants, delivery partners and the app users of Uber Eats will now be redirected to Zomato, Uber has decided to realign focus to its local rides business.
"India remains an exceptionally important market for Uber and we will continue to invest in growing our local rides business," Uber CEO Dara Khosrowshahi stated.
"Our Uber Eats team in India has achieved an incredible amount over the last two years, and I couldn't be prouder of their ingenuity and dedication," Dara Khosrowshahi, chief executive of Uber, said in a statement.
Ola also tried its hands at the food delivery service, going as far as acquiring Foodpanda in a $200 million deal in 2017. It isn't hard to figure out why the company wrapped up in India. By March 31, 2019, Uber's commission from rides had dropped substantially with half of it being allotted to increase investment in Uber Eats. Uber projected a loss of $107.5 million for its Uber Eats business in India for the period between August and December of 2019.
However, Zomato CEO has assured users their experience won't be compromised in any way. "I want to assure Uber Eats India users that their user experience won't be compromised in any way—if at all, the scale gives us higher density to make our deliveries faster."
ALSO READ: Sonam Kapoor Shaken After Scariest Uber Experience In London