10-year-old Clark Kent breaks Michael Phelps record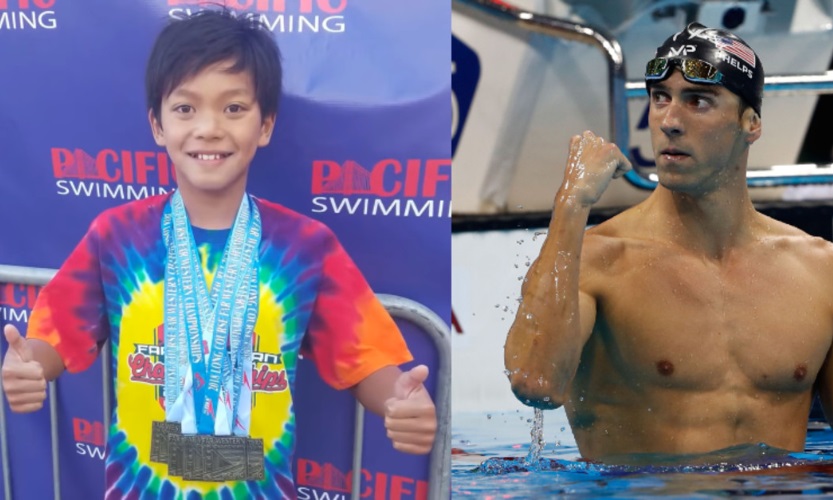 A 10-year-old boy named Clark Kent Apuada, smashed Olympic legend Michael Phelps record that had stood since 1995. Kent, who is nicknamed 'superman' finished a 100m butterfly at the Far Western Long Course Championships in California.
After beating the 23 gold medal holder Phelps record which stood for 23 long years, the kid aims at participating in the 2024 Paris Olympics.
Also read: England vs India: Day Two, as it happened
Dia Riana, the coach of Kent stated that the boy is unique and he has capabilities to achieve greater milestones. Surprisingly, the 10 year old started swimming on competitive front just four years ago. The kid's mother said that he has succeeded in getting the 'superman' tag just because of his fathers obsession.
"This kid is unlike any other young man that I've ever coached. He's always stood out, he's just, he's kind of a savant of sorts.", Clark's coach Dia Riana said.
Clark Kent swims for the Monterey County Aquatic Team and he achieved the feat at the Far West International Championship in California, where he won the 100-meter butterfly in 1:09:38. His father stated that Kent not only swims well but also has a great knack for other things such as playing piano, doing martial arts.
"He does piano lessons, he does martial arts, and at school, if there's a computer class, coding, or STEM programs, he's always joining," Clark Kent's father, Chris Apuada said.
A superhuman in the making. No one would have thought even in their wildest dreams that Michael Phelps's record would be beaten.
Phelps has 28 Olympic medals under his name.
"I love swimming because I have a lot of people supporting me and my coaches are always there for me and my parents are always there. Dream big and always focus on your dreams and have fun.," Clark said.