Eleven-year-old Olivia's letter to Kookaburra wins hearts all over the internet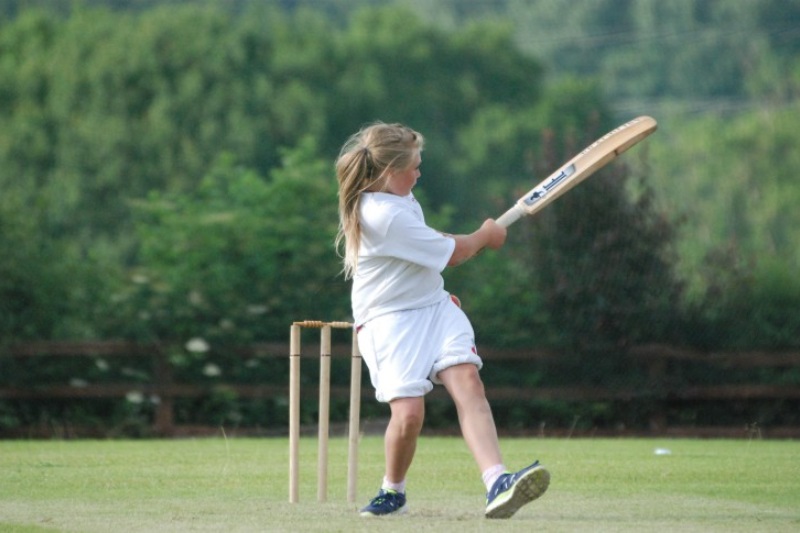 Cricket is not just a gentleman's game and the zeal and enthusiasm for the sport is equal in women too-a fact which was re-emphasised after a letter by 11-year old Olivia to cricket equipment company has gone viral.
Olivia got a gift voucher as a present for her birthday after which she decided to go to the store to buy cricket pads. But she decided to write to Kookaburra upon learning the fact that all the pads were made for boys.
Her cricket club, "Bulimba Cricket Club" took to Twitter to post her letter, "Beautifully argued request from a player in our Heat Girls League team. Fair point made. Thnx for the response so far @KookaburraCkt. @ahealy77."
Also Read: Anderson will be, 'uncatchable' once he breaks my record: Glenn McGrath
Olivia's letter read, "Dear Kookaburra,
My name is Olivia, I am 11 years old and completely obsessed with cricket. Last summer, I started playing cricket in an all-girls team.
Recently, it was my birthday and I received a rebel sports gift-voucher. Today, I went to rebel and bought the Kookaburra Verve Pro 400 batting pads in the size 'boys.' It made me a little bit sad that the size was just called 'boys' to 'kids' because women's cricket is growing very fast, especially with the WBBL and the Southern Stars winning the Women's Ashes. Alyssa Healy uses Kookaburra gear and I think she is a great role model so I wanted to have Kookaburra kit."
"On the Kookaburra.biz website, on the coaching page, there are 20 videos, however, only one features a female cricketer would love to see more videos featuring female members of team Kookaburra. Yours Sincerely," it further added.
Kookaburra replied back saying that she might have seen the old stuff at the store because the new ones have been renamed Juniors and Adults.