Anti-Sikh Riots: Amarinder Singh contradicts Rahul Gandhi; releases the names of Congress leaders involved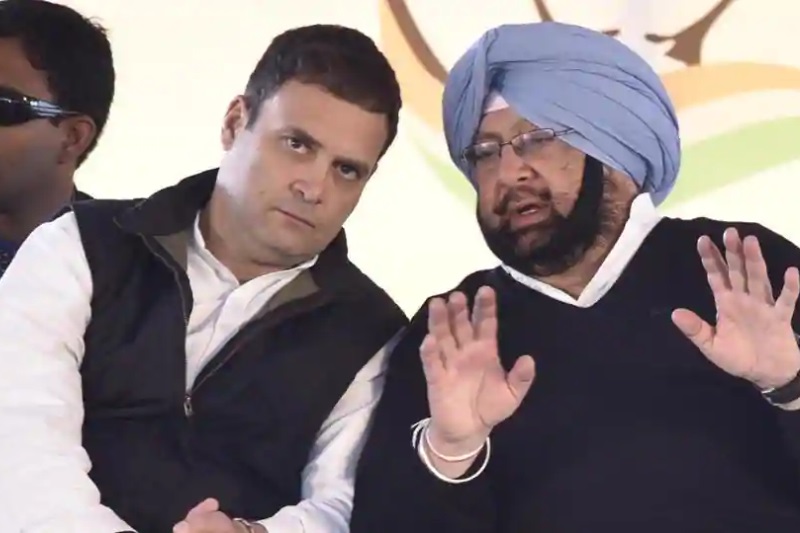 Contradicting the statement of Congress president Rahul Gandhi on the involvement of party-men in the 1984 anti-Sikh riots, Punjab Chief Minister Captain Amarinder Singh named five congressmen who according to him were allegedly involved in invoking the riots.
"The incident (1984 Sikh riot) took place when Indira ji was killed. At that time, Rajiv Gandhi was at an airport in Bengal. There was no Congress involvement other than the involvement of some people. I have named few of them – Sajjan Kumar, Dharamdas Shastri, Arjun Das and two others," Singh was quoted as saying by ANI.
Incidentally, his statement was contradictory to what Congress head Rahul in a speech in London had said. He had denied any involvement of the Congress party in the riots, while also calling a "tragedy."
Also Read: Rahul Gandhi: Congress party was not involved in 1984 anti-Sikh riots
"I have no confusion in my mind about that. It was a tragedy, it was a painful experience. You say that the Congress party was involved in that, I don't agree with that. Certainly there was violence, certainly, there was a tragedy," Rahul had said during an interaction with the UK-based Parliamentarians and local leaders in London reported the NDTV.
Meanwhile, in 2005 the then Prime Minister Manmohan Singh and then Party President Sonia Gandhi had apologised for the 1984 anti-Sikh riots.
However, observing the case which is under sub judice, the Supreme Court had asked the Central Bureau of Investigation (CBI) to investigate further on Jagdish Tytler's – a senior Congress leader –  role in the riots.
Also Read: Kerala Floods updates: Rahul Gandhi to visit affected districts tomorrow
Responding to Singh taking names of five Congress party leaders, who he alleges were involved in the riots, opposition party leader Sukhbir Singh Badal hit out at the state CM for not naming prime accused Tytler and protecting him.
"He (Singh) took five names but he has a soft corner for Tytler. So, he did not take his name," Badal was reported as saying by the Indian Express.
He, as reported by the daily, also asked Captain Amarinder to write to the Supreme Court as the main witness in the case. "He (Singh) should write to the Supreme Court that he is the main witness in the case," said the Shiromani Akali Dal (SAD) chief.
Nearly 3000 Sikhs were killed in the riots of 1984, which transpired after Indira Gandhi was shot dead by two of her Sikh Bodyguards.