Man in South Korea rewards students with 125 pizzas for returning wallet
2 school students return lost wallet to owner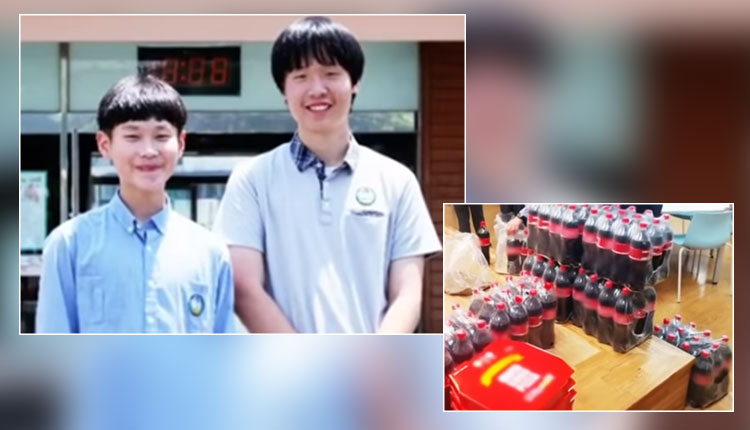 A kind deed is often well rewarded. A man named Oh Sang Jin in South Korea rewarded young Samaritans with 125 boxes of Pizza. Oh Sang Jin was too happy to do so. The reasons seem good too.
Two students from Seogwipo Middle School namely Kang Tae Won and Han Woong were walking back home from tutoring. That is when they found a wallet. It contained 30000 KRW (251 USD) in cash.
The two boys set out to find Oh and returned the wallet themselves. Oh was impressed by the students and wished to compensate. But the two boys denied the offer. In an interview with JTBC Kang Tae Won says "We just coincidentally found it. We didn't go find him with the intent of being compensated." Thus Oh was very much impressed and touched by the gesture.https://youtu.be/l0J5OnGYdic
Here is the video.
Coincidentally, Oh is an alumni from the Seogwipo Middle School. So, out of happiness and gratitude, he ordered 125 pizzas to be delivered at Seogwipo Middle School on May 20.
Oh Sang Jin so pleased with the boys that he thinks that the money spent on the boys was well worth.
Also Read: GOT7'S Jackson Wang Gives Best Man Goals At Close Friend's Wedding