14-year-old girl leaps off high-rise building in Mumbai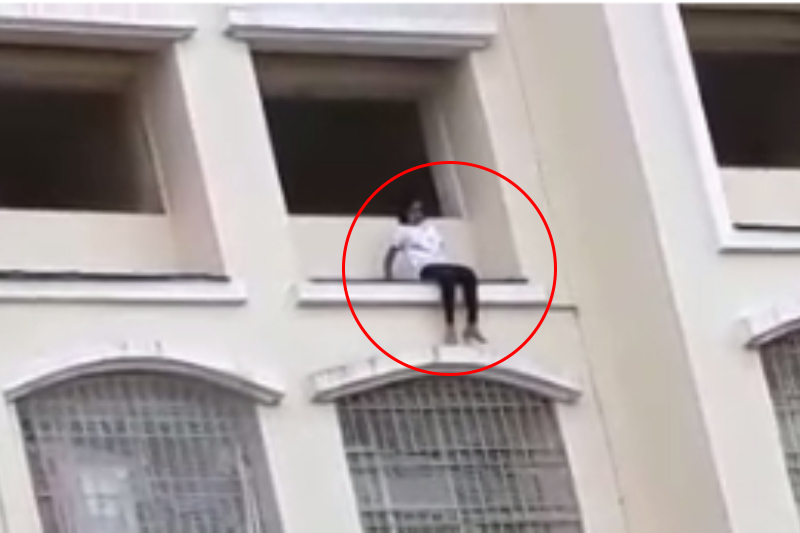 On Thursday evening, 28th June 2018, a 14 year old girl committed suicide who leaps off a high rise building. This incidence took place in Thakur village, Kandivali East. Out of witnessed people some of them captured this disturbing act.
The victim was a resident of Gardenia building Thakur Village. She is survived by her parents and a 10-year-old younger sister.
The incident took place around 4.30 pm on Thursday. And police source said that the girl leaped from the 8th floor of Orchid Tower, which is adjacent to the building where she resided.
They added that the residents living on the opposite side of Orchid Tower saw Harshika on the railing and were trying to convince her that she should not jump off. But the girl jumped before any help could reach her thus disturbing everyone around who witnessed it.
She was rushed to a nearby hospital and later shifted to Shatabdi Hospital in Kandivali where she was declared brought dead.
Harshika was a standard nine student in Gundecha education institute school in Kandivli. Her mother Arshika is a housewife and father Virendra Mayavanti works in an insurance company.
The reason behind the suicide is not clarified and there is no suicide note left behind hence her family is in tremendous grief and refused to speak further about it.
As per procedure the police team from the Samtanagar Police station went to the spot and conducted the investigation report and sent the dead body for autopsy to Bhagwati hospital. An accidental death report has been registered and the investigation is underway, said an official from the Samtanagar police station.
Also read: Teacher punishing students for indiscipline is not abetment of suicide, rules MP High Court