Former television anchor Tejaswini commits suicide; alleged marital woes suspected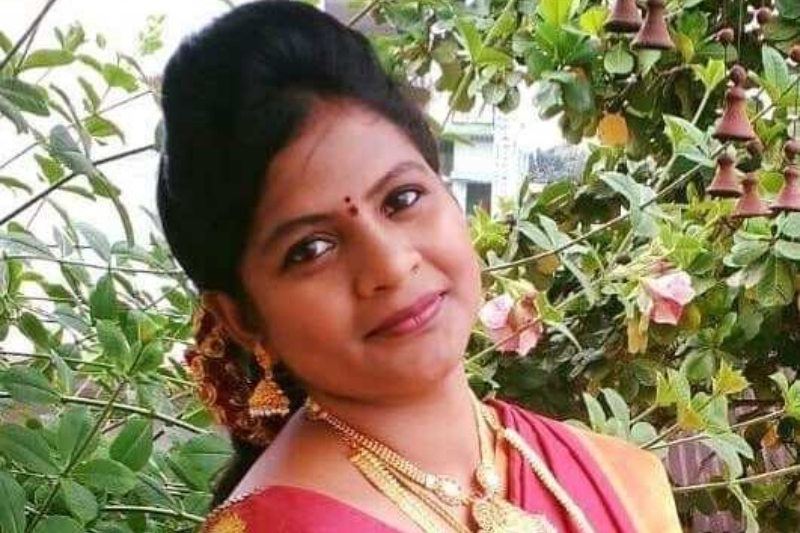 Former TV channel anchor Tejaswini committed suicide on Sunday evening at her residence in Edupugallu village, Kankipadu Mandal, Krishna district, Andhra Pradesh. She worked as an anchor in a Vijayawada based local TV Channel.
25-year-old Tejaswini reportedly locked herself in her room and hadn't come out when her mother-in-law called her for lunch.
When her mother-in-law broke the door with the help of their neighbours, Tejaswini was found hanging to the fan. She was immediately rushed to the Vijayawada government hospital but the doctor's had declared her 'brought dead' after which the body was taken for autopsy. The police have registered a case under suspicious circumstances and the investigation is underway. CI K Sivaji visited the spot and filed a suspicious death case under section 174.
Tejaswini is married to Pawan Kumar, a native of Nallapadu village in Guntur district and the couple have a daughter. Their respective parents did not approve of their marriage as they belonged to different castes.
However, Tejaswini and Pawan parted ways with their families and got married five years ago. It is learnt that their marriage was going through a rough patch and they developed differences over domestic issues.
Pawan, who works for finance company,Uyyuru Bajaj Reliance in Vuyyuru town, was reportedly on a business trip at the time of the suicide.