More Than 162 People Killed In Myanmar Jade Mine Landslides
As Per The Latest Reports, Around 162 People Killed In The Jade Mine Landslides Of Myanmar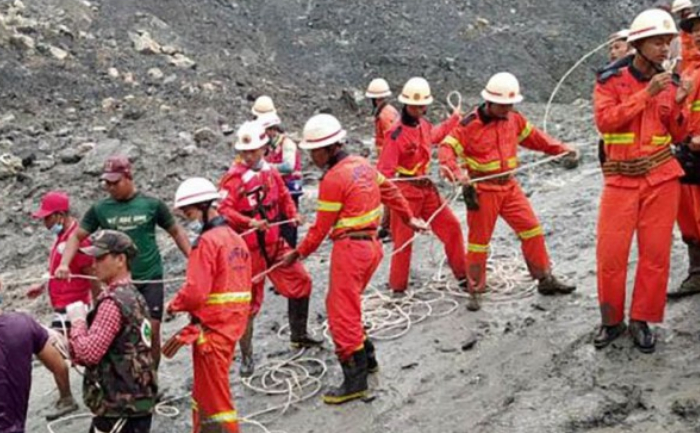 Massive landslide incident took place at a jade mine in Myanmar, which killed around 162 people. As per the reports the officials fear about more dead, stated by the authorities at the ground. The dramatic moment was captured in the video. which have been now posted on social media. The video shows a wall of earth sliding down a mountainside, taking a huge chunk of mud with its flow.
Hours after the incident took place, late in the evening on Thursday the rescue workers had recovered around 62 bodies and more dead bodies were there. The fire service department stated that the search was still going on.
A landslide at a jade mine in northern Myanmar killed at least 113 people, after a pile of mine waste collapsed into a lake, triggering a wave of mud and water that buried scores of workers. Read more https://t.co/SSP9L9XUTO pic.twitter.com/XcW2Dzwjy4

— Reuters India (@ReutersIndia) July 2, 2020
As per the reports the victims were the jade miners, who were succumbed to death by a wave of mud, which hit after heavy rainfall at the near by areas they were working. Apparently, a local official has informed the people to not go to the mines on Thursday, due to the heavy rains. After the landslides the people screamed 'run run', while the people who were working at the bottom level went missing within minutes, as reported by the people.
For all the latest updates, stay hooked on to The Live Mirror.
Also Read: 4 Workers Feared Dead In Landslide At A Coal Mine In Odisha