Why dragging Salman Khan in Sushant issue is nothing short of bizarre
Sushant was a guest star on Salman Khan's popular reality show, Bigg Boss, in Season 12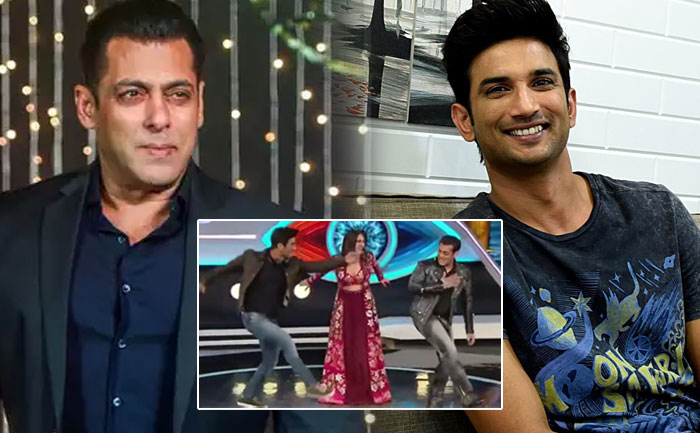 The sad demise of Sushant Singh Rajput has left the entertainment industry shaken. As more details of the incident have come to light, many are speculating about the circumstances surrounding the incident. While the incident has shed light on a lot of mysteries surrounding Bollywood, many actors were dragged through the mud and blamed for the suicide of the actor. The tragic incident has also brought some bizarre narratives to the forefront. From Karan Johar to Alia Bhatt to Yrf to SLb, everyone bore the brunt of social media criticism following the incident. Tags like nepotism and favoritism were also hurled around. One of these names is that of Bollywood actor Salman Khan even though he shared a cordial relationship with Sushant Singh Rajput.
In fact, Sushant was a guest star on Salman Khan's popular reality show, Bigg Boss, in Season 12. While on the show the two shared some light-hearted moments and it was clear to see that there was no animosity between the two. It was apparent that the two stars had mutual respect and admiration for each other. Whenever they came together they had superb interaction and their camaraderie was genuine and honest. It is petty to blame Salman Khan for the suicide of Sushant Singh Rajput as no one really knows what the true story is.
The film industry lost a bright star in the form of Sushant but it is unfortunate that one has to resort to libel in order to make sense of the tragedy. In the age of social media, everyone has taken on the role of the judge, jury, and executioner. However, we need to sit back and look at the facts before starting to spread the blame around.
Here is the video of Sushant Singh Rajput sharing a laugh with Salman Khan on Bigg Boss. It is shared by fans taking the clip from old Bigg Boss episodes which are easily available on Voot:
: