2.0 Trailer starrer Rajinikanth, Akshay Kumar launched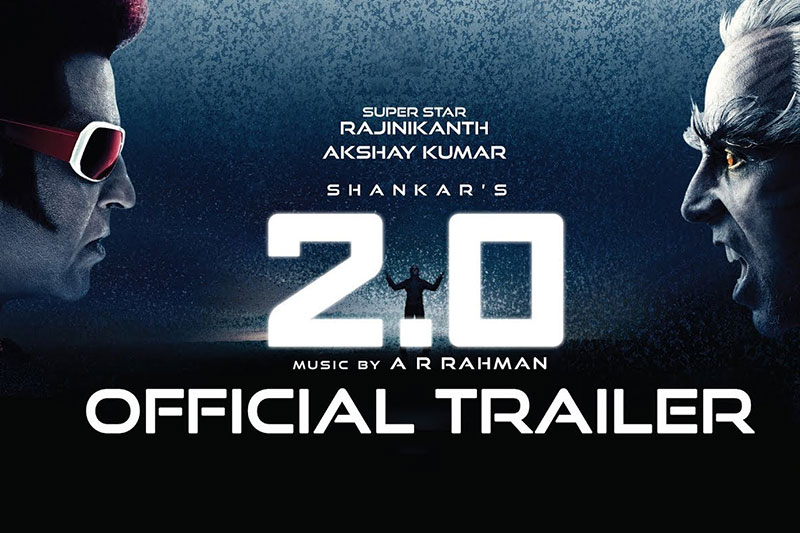 The trailer of Rajinikanth and Akshay Kumar's 2.0 is finally released today. The film 2.0 has been making news for a long time due to various reasons, one being its visual effects, involving the work of 3000 technicians across the world. Another reason why the film is attracting attention is due to its star cast which consists of Rajinikanth and Akshay Kumar. The film also marks Akshay's debut in the South film industry.
The film will release on November 29, 2018.
The film's song Pullinangal (audio only) was played at 2.0 trailer launch. The lyrics were penned by the late Na Muthukumar. Pullinangal is one of the last songs he wrote before passing away. Two songs already were played at Dubai launch some time ago.
The man of the moment Rajinikanth arrived in style, clad in white shirt and pant while the suave Akshay Kumar was dressed in a black suit and green tie.
"I got to learn lot of challenging things. Shankar is a scientist, not a director. I did make up for 3 hours and I took one hour to remove the makeup. I just saw myself on the screen, and it was unbelievable. I'm looking forward to seeing the film. I thank Shankar sir. It was worth the pain," says Akshay Kumar at the trailer launch.
Also read: 2.0 Teaser out: Rajinikanth and Akshay Kumar give Ganesh Chaturthi bonanza