Two unidentified men throw acid on tuition teacher's face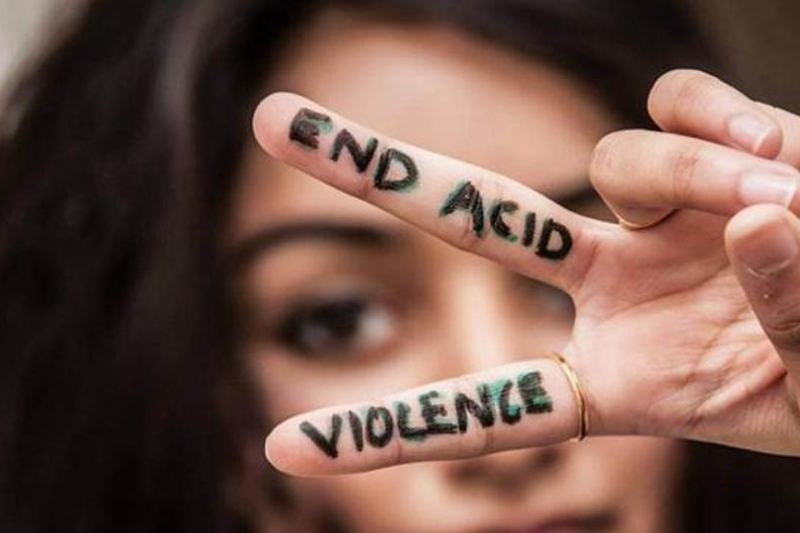 A 45-year-old school teacher recently became the victim of an acid attack in Chintal under the Jeedimetla police station limits on Thursday evening. The victim Surya Kumari was taking tuitions for students in a room opposite Sanskar School, at the time of the attack. She was attacked by two unindentified men who came to the place she was taking tuitions.
Kumari was immediately rushed to nearby private hospital at Kukatpally where she was given treatment for the acid burns. The police arrived after they were notified by the hospital authorities.
"There are no injuries on the face. She has irritation in the eyes, but not able to tell if the acid fell in the eyes. As a preventive measure, we shifted her to Sarojini Devi Eye hospital," T Goverdhan, Assistant Commissioner of Police, Balanagar told The New Indian Express.
According to police, Surya Kumari, a resident of Padmarao Nagar, was taking tuitions in a rented room near Sanskar School. On Thursday night at around 7.30pm, an unidentified person came to the tuition centre and called her outside to talk to her. When she came out, two persons with handkerchiefs on their faces, suddenly threw acid on her face and fled from the spot.
Police have registered a case and are analysing the CCTV footage obtained from cameras from the area. The woman's husband works in a seeds manufacturing company in the city and she has two daughters. At the time of the incident, one of the daughters of the victim and another teacher were present on the spot.
The local police are hinting towards family disputes to be the motive behind the attack. However, a proper investigation is still underway and the accused are still at large.
This is the second instance of an acid attack reported in the city in July. A 22-year-old factory worker suffered third-degree burns after she was attacked with acid by a colleague for rejecting his sexual advances in Petbasheerabad.
Also Read: To save boyfriend from rape charge, woman athlete plans 'acid attack' on herself