"2019 Mein Phir Modi Sarkar": BJP government on completing 4 years, back in election mode with new slogan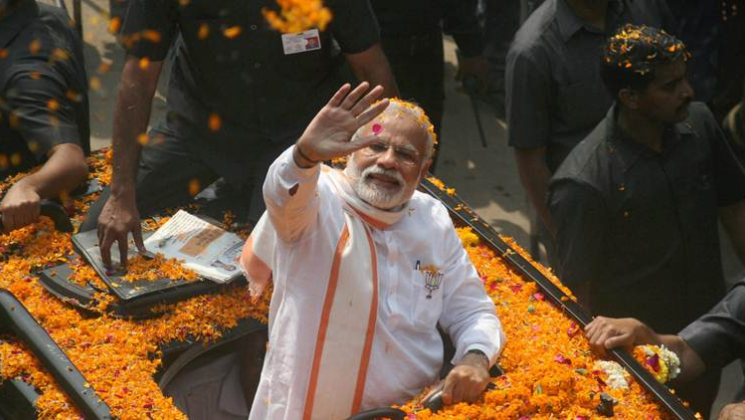 Prime Minister Narendra Modi is flying to Cuttack in Odisha tomorrow to address a public function to mark four years of his government, a state that sends 21 lawmakers to parliament but voted the BJP from only one constituency. The BJP believes the party is within striking distance of an important improvement in its performance in the 2019 elections.
In Delhi, BJP president Amit Shah and its master strategist will hold the fort, addressing a media event on completing four years, seek to establish how the government's initiatives over four years had improved millions of lives and also, present the party's pitch for a second term.
The ruling Bharatiya Janata Party has started prepping for next year's general elections with its list of achievements and a new slogan that seeks to focus not just on development projects being executed by the center but also underscore its "clean intentions".
A three-minute video on how various schemes and decisions had impacted the lives of people focuses on the improvement in the quality of life of people in a rural setting, putting numbers to the people who have benefited will also be played at Delhi press conference.
The tagline is "Saaf Niyat, Sahi Vikas" (Clean Intentions, Right Development) and the punchline – "2019 Mein Phir Modi Sarkar" – is seen as an extension of the BJP's slogan for the 2014 elections, "Abki Baar Modi Sarkar".
On the other hand, the Congress has said that it will mark the fourth anniversary of the Prime Minister Narendra Modi government on May 26 as "Vishwasghat Divas" or Betrayal Day and "expose" the NDA's failures on various fronts in protests held across the country.