3 Killed, 12 Injured as Shooter Opens Fire at California Food Festival
Three people were killed and 12 others injured after a shooting at an annual festival in Northern California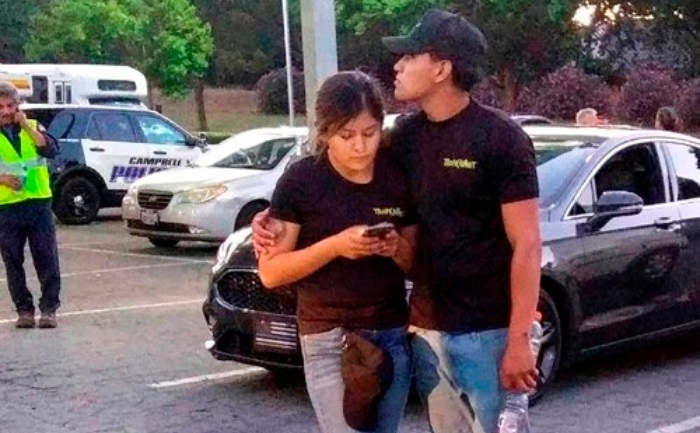 Three people were killed and 12 others injured after a shooting at an annual festival in Northern California. A city councilman Dion Bracco tells The Associated Press those are preliminary figures following Sunday's shooting at the Gilroy Garlic Festival.
Breaking
Shooting reported at #GilroyGarlicFestival in California
Police and ambulances raced to a shooting at a food festival in Gilroy, a video posted on social media showed people at the event running for cover as shots rang out. #Californiashooting #shooting pic.twitter.com/cLAubZPY5x

— Logical News® (@TheLogicalNews) July 29, 2019
There was confusion and panic as shots rang out at the festival in the city of 50,000 located about 80 miles (176 kilometres) southeast of San Francisco. Many shared videos on social media that showed people running for safety at the festival. This horrifying incident took place during the annual garlic festival. It is a three-day celebration featuring food, cooking competitions and music that attracts more than 100,000 people. Sunday was the final day of the festival.
As reported by CNN, At least 11 people have been injured, all suffering from gunshot wounds, according to Joy Alexiou, a spokesperson for Santa Clara Valley Medical Center. The victims are in serious to fair condition, Alexiou said. Six people were transported to St. Louise Regional Hospital and another five were transported to Santa Clara Valley Medical Center.
Also Read: 7.1 Magnitude Earthquake Hits Southern California