5 killed, 40 injured in bus accident on Mumbai-Pune highway …
Five killed, 40 injured as bus falls into 60-ft gorge along Mumbai-Pune expressway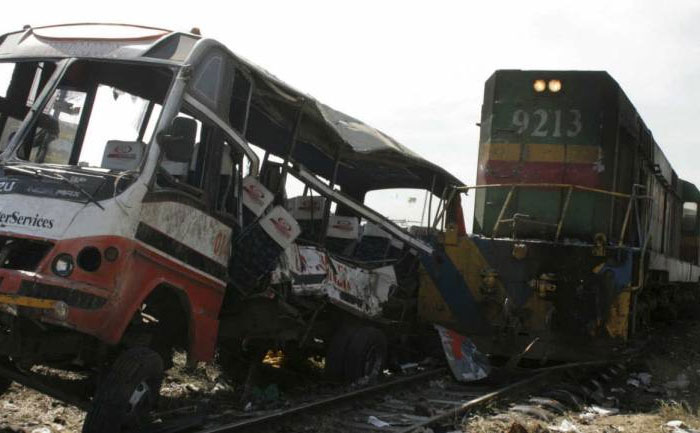 In a shocking incident, five people were killed and 40 others left injured as a bus fell in a 60-ft gorge along the Mumbai Pune expressway The incident took place at 5 am on Monday morning near the Amrutanjan bridge-tunnel. The luxury bus, carrying 47 passengers, was on way to Mumbai from Karad in Satara district after Diwali celebrations.
The reason for the accident is yet to be ascertained but sources say that apparently the driver lost control.
As reported by a source to PTI, "The driver apparently lost control over the wheel following which the bus overturned and fell into a 40-foot-deep valley. At least five people were killed and 40 others, including the bus driver, received injuries."
#UPDATE Maharashtra: Death toll rises to 5 in the incident wherein a bus driver lost control of his vehicle on old Pune-Mumbai highway, near Bhor Ghat, today. https://t.co/66aIgrx5qb

— ANI (@ANI) November 4, 2019
The deceased were yet to be identified and the injured were admitted to hospitals at Khalapur, Khopoli (in Raigad district), and Pune.
4 dead, 30 injured in bus accident on old #PuneMumbaihighway https://t.co/db6VSAn7jA

— Free Press Journal (@fpjindia) November 4, 2019
This not the first fatal accident on the Mumbai Pune expressway. There have been many such incidents happening in the last few months. The state traffic police have now reduced the maximum speed limit of vehicles from 120 kmph to 100 kmph after the incident.
Also Read: Himachal Pradesh: At least 35 students injured in a bus accident