Jio MAMI Mumbai Film Festival: Kareena Kapoor on Alia Bhatt becoming her sister-in-law
Kareena Kapoor showed her excitement when Karan Johar asked Alia Bhatt a question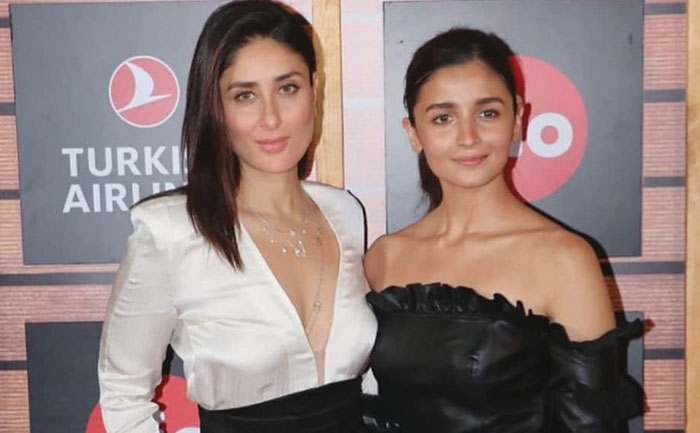 It's been two years since Ranbir Kapoor and Alia Bhatt have been dating. Though Alia and Ranbir have denied all the rumours related to their marriage, it seems Kareena Kapoor is eagerly waiting for witnessing the special day. Lately, the actress disclosed that she would be overjoyed if Alia becomes her sister-in-law.
At the Jio MAMI Mumbai Film Festival, the host Karan Johar asked Alia Bhatt if she had imagined that there would be a day where Kareena might be her sister-in-law. The rumours of the Brahmastra stars have been coming up ever since they started dating. To this question Kareena interrupted by saying, "I'll be the happiest girl in the world!"
"Honestly, I never thought about it. Why do we think about it now also? We cross that bridge when we come to it." Alia responded.
Karan Johar replied to Alia by saying that whenever it will happen "both Kareena and I will be exceptionally happy and we'd be standing there with a thaali." Not only that he also added that if ever it likely happens and they are in that zone she will treat her career as Kareena has.
It's common knowledge that Alia considers Kareena as her biggest inspiration. She often spoke about her fondness for Bebo. Talking on the topic further the Raazi actress replied, "She has genuinely been an inspiration to me. Earlier there was this thing that if an actress gets married, her career slows down a bit but she totally broke that for all of us."
Also Read: Ranbir And Alia Take A Train Ride For Lays Advertisement