5 Reasons Ram Charan and Bae Suzy's fans should be excited for collab 
South Korean actress, Bae Suzy to be featured in Ram Charan's upcoming film, as per reports. Here check out reasons why their fans are super excited for this epic collab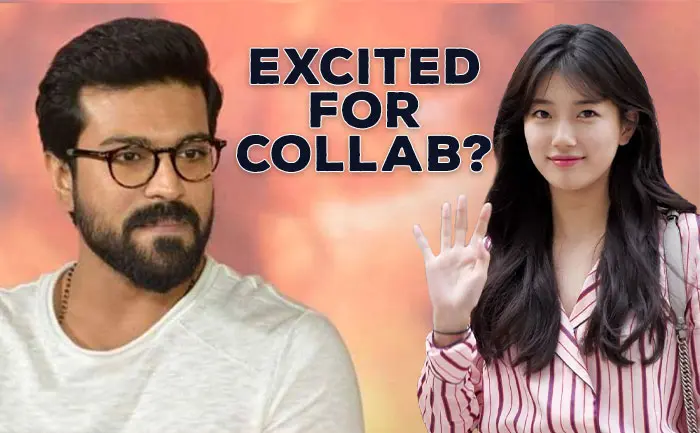 South Korean actress, Bae Suzy and Ram Charan are apparently collaborating for an upcoming movie, helmed by Shankar and produced by Dil Raju. Indian and South Korean movie buff's just can't control their excitements as it would mark first ever epic collaboration between the two actors. The movie is hailed as an epic project because Suzy already has a great fan base in India and their fans are excited already. Both, Ram and Suzy are quite an experienced actors and they are known for mesmerising their audience with their acting versatility. Check out five reasons why their fans are super excited for their upcoming film.
Reasons why fans are excited for Bae Suzy and Ram Charan's film:
KDrama Wave In India:
Over last few years KDrama and Kpop content have started ruling the digital space in India and across the world. There are plenty of dramas and music videos that have broken records and have set benchmarks. Korean entertainment industry is ruling the global market like never before. A section of Indian audience loves watching Kdramas and this is probably one of the reasons why the are excited for Ram Charan and Bae Suzy's upcoming collaboration. Although the makers have not officially commented anything on the making of this film, just the reports of Ram and Suzy collaborating are enough for celebrations.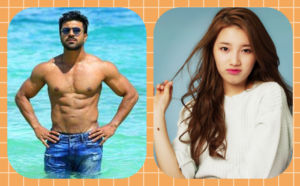 First Collab Between Two Young Sensations:
Ram Charan and Bae Suzy are known for inspiring the young generation with the way they lead their lives and with their characters in movies. Both of them have crazy fan base in the younger generation. Time and again they have surprised their fans with their unique roles in movie and other projects. If Bae Suzy is officially onboard for Ram Charan's starrer then this would also mark his first ever collab with a South Korean actress. Never before we have seen a mainstream Korean actress collaboration with Indian stars and thus its natural for the fans to be excited already.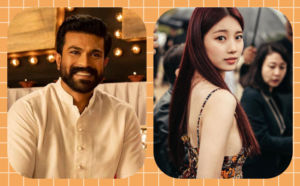 Acting Versality:
Ram Charan made his acting debut with Chirutha (Telugu film) and films such as Orange, Racha, Magadheera are among his notable projects. On the other side Bae Suzy's notable work include Start-up, Architecture 101, Dream High, Uncontrollably Fond, Wonderland and among others. She has done both TV shows and movies and she is a multi-talented lady. Suzy is a former member of girl group Miss A under JYP Entertainment and thus she is also good with her dancing and singing skills. Both Ram and Suzy have done projects from different genres and they comfortably pull out magic on the silver screens.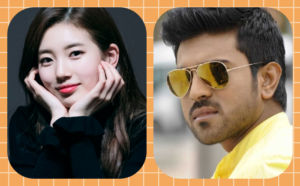 Charming Persona:
Take a look at Bae Suzy's previous films and TV shows such as Start-up, Uncontrollably Fond, Dream High and Wonderland, one thing that appears common is the fact that she is quirky yet confident. She has a charming persona and her fans likes to watch with the way she embraces her characters. She is quite active on her social media and her charming persona is known to attract fans from overseas. On the other side, Ram Charan too is known for his quirky yet confident persona. Take a look at his films such as Orange, Magadheera, Racha and few others, he has done roles that are charming and attractive. Although both the stars are polls apart with their acting styles, their personality is what makes their fans love them the most.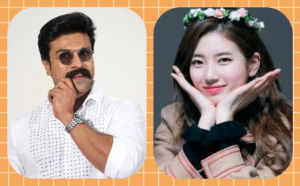 Style Icons:
Bae Suzy is a true style goddess and she is known for pulling out western ensembles effortlessly. She is quite active on her Instagram handle and she never fails at shelling out major style inspiration for all. On the other side, Ram Charan is among the most stylish actor down South Film industry. He is loved by fans for his looks in the movies and the commercials. However, he likes to keep his public appearances simple yet attractive.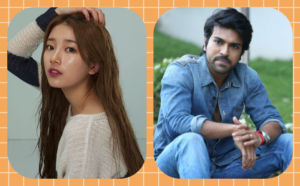 What are your thoughts on Ram Charan doing a film with Bae Suzy? Do let us know.
For more such interesting features, stay hooked on to The Live Mirror.
Also Read:  South Korean Actress, Bae Suzy To Be Featured In Ram Charan's Film?