5000 Crore UPA Land Scam; Taints Sonia Gandhi's political aide Ahmed Patel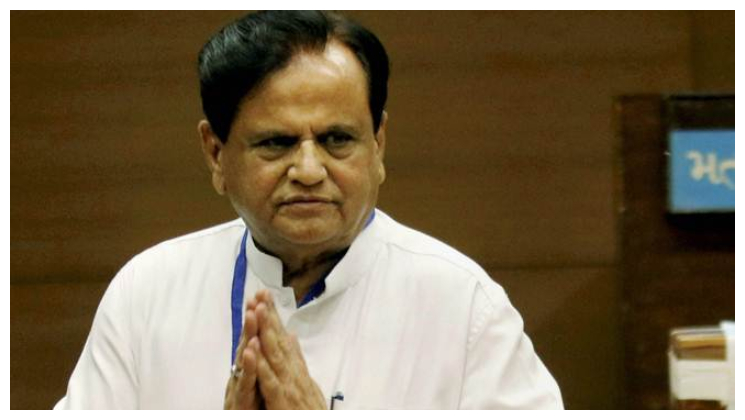 The ordeal began with IT raids on the Sandesara group of companies beginning with the Gujarat-based, now defunct, pharmaceuticals company Sterling Biotech. A diary detailing the pay-offs had been recovered but no immediate action was taken at that point in time. The CBDT conducted inquiries and implicated top IT Officials in the late 2016. The Enforcement Directorate conducted searches against four persons in connection with the money laundering case against Gujarat-based Sterling Biotech Limited and others for allegedly cheating public sector banks to the tune of Rs. 5,383 crore.
The company had allegedly taken loans from a consortium led by Andhra Bank to the tune of over Rs 5,000 crore, and the loan had turned into a non-performing asset, the CBI claimed. The FIR has alleged that the total pending dues of the group companies were Rs 5,383 crore as on December 31, 2016. The scam has come to light from the now defunct company Sterling Biotech that seems to be on the list of top loan defaulters on the Non Performing Assets List(NPA).
Sunil Yadav, former employee and accused insider of the Sandesara Group has stated that "secret unauthorised meetings would be held by bankers for the debtors in the farmhouse" or in Ahmed Patel's house which Chetan Sandesara, owner of the Sandesara group, termed as 'Headquarters 23' in the wee hours of the night. Siddiqui, Yadav said, would be referred as J2 and Faisal Patel as J1 by Sandesara. Yadav statement was recorded under Section 50 of the Prevention of Money Laundering Act. This is deemed as judicial proceeding and is admissible as evidence in a court of law. Yadav has also added that "Kickbacks have been paid to secure loans for Sandesara Group." The poshest houses in the locality had been bought for Ahmed Patel's son-in-law, Irfan Siddiqui.
To validate these accusations, Sunil adds that he himself posed as the delivery guy and had bags of unaccounted cash which amounted to atleast 25-50 lakhs per visit over the span of two years. These he delivered to Ahmed Patel's son, Faisal Patel and son-in-law, Irfan Siddiqui's house. In his statement, for which he may faces charges for if he tries to amend or change it in the future, he says that he accompanied Chetan Sandesara on a number of occasions to these meetings.
Gagan Dhawan, associate businessman and probable aide has already been arrested whilst Chetan Sandesara hasn't appeared before the ED despite summons being sent.The Sandesara group has issued a statement in July that it was "not aware of issues you have referred in your SUNIL YADAV email". The group had added, "Also, we refute baseless allegations which are malicious in nature with malafide motives."
These allegations are being stepped over by Congressmen terming them as vendetta politics. With the trail being followed by the ED, it is only a short period of time more before the accused and the culprits can be put behind bars to serve their sentence or compensate for the losses due to money laundering.
Image source:India Samvad
Story source: Sulekha.com