6ix9ine Calls Out Meek Mill, Future, and Snoop Dogg
6ix9ine is promoting his new track "Trollz" with Nicki Minaj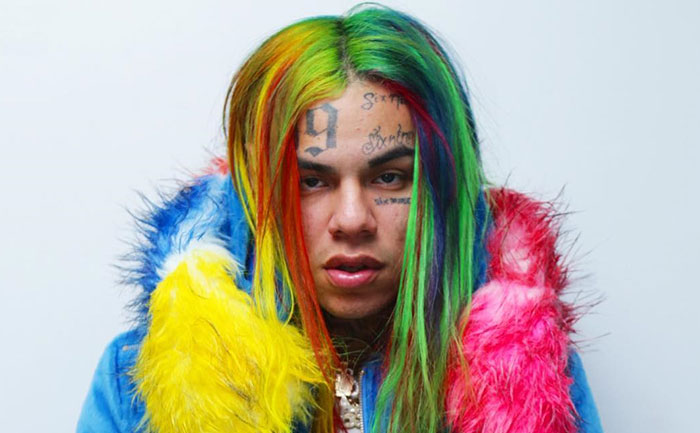 6ix9ine is in the news again and this time it's for calling Meek Mill, Future, and Snoop Dogg in his Instagram Live. While promoting his upcoming track with Nicki Minaj titled "Trollz", 6ix9ine stated that he wanted to share some facts that would expose the rap industry.
"The world is full of hate right now … I'ma show you a lot of things right now," he said. "I'ma show you how this rap game is full of liars. I'ma show you how this rap game full of rats … I'ma show you how the rap game really works … The rap game don't want you to know certain stuff. I'ma expose the rap game right now, 'cause I got facts."
He went on to call out Meek Mill who has criticized him for cooperating with federal investigators.
"I'ma start with Meek Mill … I'm not clout chasing. I have more followers than you," he began. He went on to show his followers several photos of Meek with Perez, pointing out the hypocrisy.
"Meek Mill, you can't pick and choose who you want to call rats. This is public information … Sir, you know," he said. "Ever since Nicki left you, you are a nobody … Did you forget who you was? I forgot what Drake said, what did Drake say? 'Was that your tour or your girl's tour?'"
Moreover, he also took on Future and called him a fraud.
"You rap about molly, percs, all this shit, never got locked up for no drug offense. Ever," he said. "… You say, if you hang out with a rat, you're a rat. So what does that make you? 'Cause you hang out with these n***as."
"Before I became a rat, I did it on my own. Think about that," he added. "So if you're chilling with a rat makes you a rat … you're a f****ing rat."
However, 6ix9ine wasn't done yet. He also lobbed snitching allegations against Snoop Dogg. He stated that Snoop had contacted him through DM to "throw the white flag."