7.7 Magnitude Undersea Earthquake Strikes North Of New Zealand
Undersea Earthquake Strikes in South Pacific; Tsunami Warning Cancelled for Australia and New Zealand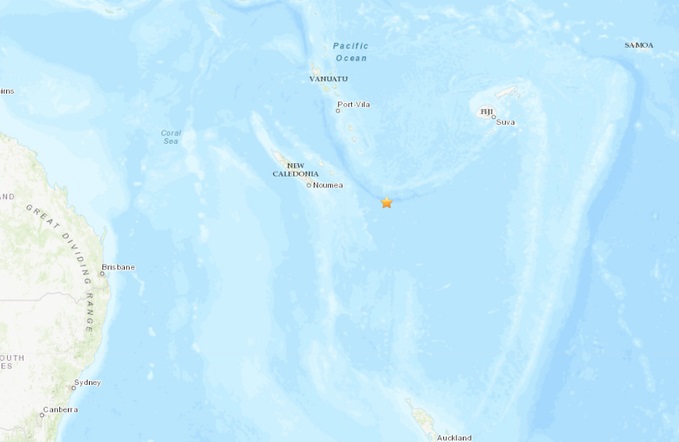 A 7.7 magnitude undersea earthquake struck north of New Zealand on Thursday morning. The quake struck at about 415 kilometres (258 miles) east of Vao in New Caledonia at a depth of 10 kilometres. The quake followed at least three other tremors in the region with magnitudes ranging from 5.7 to 6.1 in a span of just over an hour. It soon triggered a Tsunami warning for Australia and New Zealand. The Tsunami centres in and around the island countries warned people to stay off beaches due to risks of unusual waves.
TSUNAMI CONFIRMED. Observation – Norfolk Is at 2:15am AEDT. MARINE THREAT warning for LORD HOWE ISLAND. Issued by JATWC 3:01 AM AEDT Thu 11 Feb 2021. Tsunami affecting marine area commencing after 2:45 am AEDT Thu, persisting for several hours Warnings at: https://t.co/cuhd1HTN87 pic.twitter.com/KtL1fMMoyh

— Bureau of Meteorology, Australia (@BOM_au) February 10, 2021
But the Tsunami warnings were later cancelled. The National Emergency Management Agency released a statement. They said, "Based on the most recent modelling and decreasing tsunami amplitudes at North Cape, Great Barrier Island and the East Cape, the tsunami threat has passed for New Zealand. But there could still be large unexpected currents and the public are advised to continue to take precautions in coastal zones for the rest of today."
5.0 magnitude #earthquake. 22 km from #Wé, Loyalty Islands, New Caledonia https://t.co/ujNFB4XZUA

— Earthquake Alerts (@QuakesToday) February 11, 2021
Australia cancelled a marine tsunami warning it had issued for residents of Lord Howe Island. There was no threat to the mainland, they said.
Also Read: 7.0 Magnitude Earthquake hits Greece and Turkey