800: First Look Of Vijay Sethupathi As Muthiah Muralidaran Is Out
800 : The Motion Poster Of Muralidaran Biopic Starring Vijay Sethupathi Is OUT!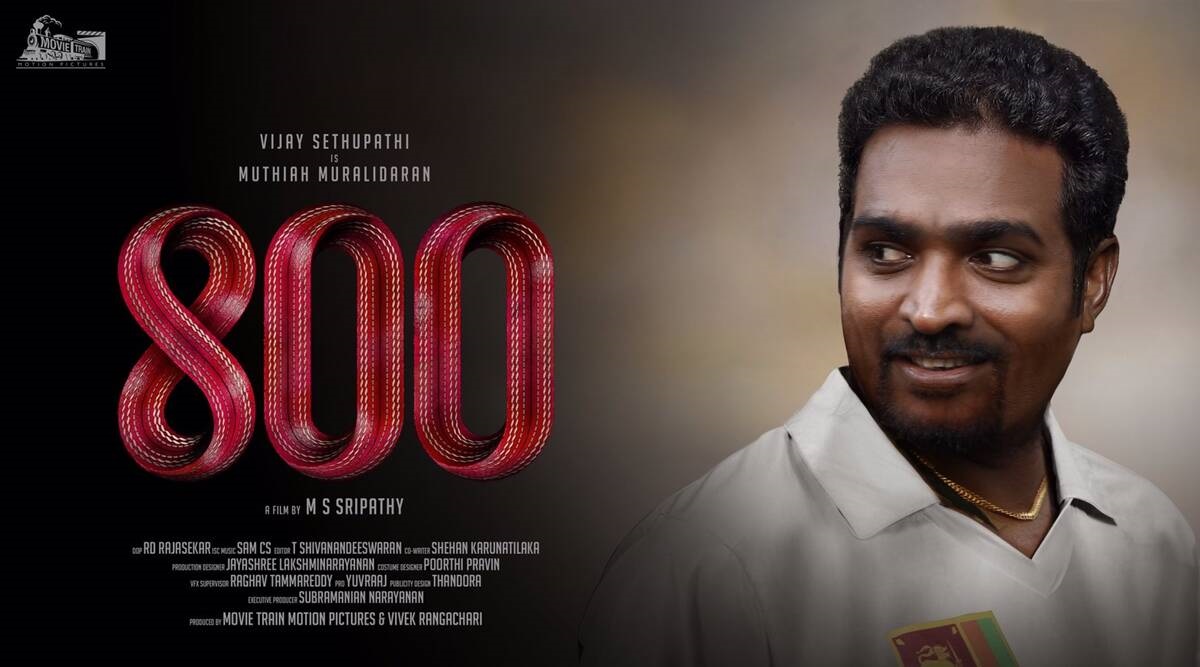 Vijay Sethupathi is all set to star in the biopic of Sri Lankan cricketer Muthiah Muralidaran.  The movie titled '800 is directed by MS Sripathy and produced by Movie Train Motion Pictures and Dar Motion Pictures. The number 800 is said to signify the number of wickets taken by the spinner during his illustrious career.
The makers of the biopic took to social media and unveiled the motion picture of the film today. They wrote, "A tale of unorthodoxy, ethnicity and genius! #800MotionPoster is out now – https://bit.ly/800MotionPoster.
Check out the motion poster here:
The motion poster showcases the life story of Muthiah Muralidaran. From his childhood to the terrorist attack on Sri Lankan cricket team. It ends with the first look of Vijay Sethupathi as Mutiah…
According to the official synopsis, 800 is a fast-paced biopic. It is a tale of ethnicity and pride. The film will be shot in Sri Lanka, U.K, Australia, and India. The shoot will start at the beginning of 2021. The movie will hit the theatres at the end of 2021.
The film will be made in Tamil and dubbed in Telugu, Malayalam, Kannada. Also in Hindi, Bengali, and Sinhalese. An international version with English subtitles is also being planned.
Also Read: Dual Roles for Vijay Sethupathi and Taapsee Pannu in fantasy drama?