Is Aaditya Thackeray involved in SSR's case? The Shiv Sena leader responds
Aaditya Thackeray reacts to the rumors of being involved in Sushant Singh Rajput's case.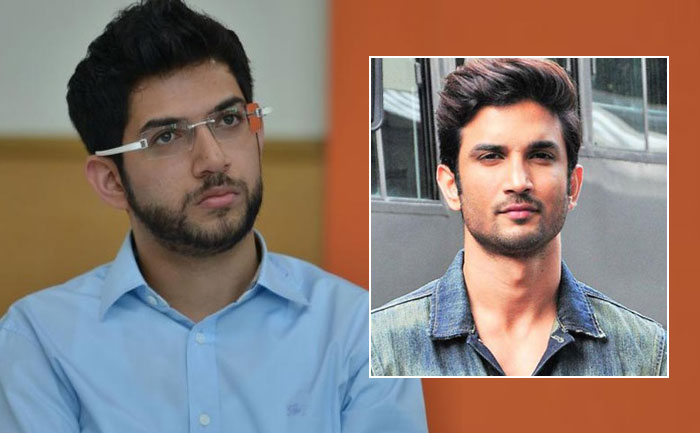 The Shiv Sena leader and Maharashtra Chief Minister Uddhav Thackeray's son Aaditya has reacted to rumors of him being involved in Bollywood actor Sushant Singh Rajput's case. Aditya took to his Twitter handle and issued a statement and called it "dirty politics."
Taking to his Twitter handle, he issued a statement that read: "Those who are pricked by the success and popularity of the Maharashtra government have started dirty politics over the death of Sushant Singh Rajput. Unnecessary mud slinging on me and the Thackeray family. This is nothing but dirty politics arisen out of frustration. Using someone's death for political gains is inhumane."
 "Cine industry aka Bollywood is an important part of Mumbai" and that many people are "dependent on it." Aditya also said that he shares a good bond with many Bollywood actors, which he pointed out, "is not a crime."
"I am not even remotely connected to the case. I wish to say as the grandson of Hinduruday Samrat Balasaheb Thackeray, that I will never do anything that would hurt the prestige of Maharashtra, Shiv Sena and Thackeray family. The people who are levelling baseless allegations should understand this," said Aaditya.
Check out Aaditya Thackeray's statement here:
हे तर गलिच्छ राजकारण pic.twitter.com/SvvBtU6qHC

— Aaditya Thackeray (@AUThackeray) August 4, 2020
In the latest development of SSR's case, the central government has finally granted the CBI inquiry and the Mumbai police have been asked to submit the case files to the CBI within 3 days, says the reports.
ALSO READ: Sushant Singh Rajput Case: Centre Accepts Bihar's Request For CBI Probe