Sushant Singh Rajput Totally Changed After Rhea Chakraborty Came In His Life Reveals Former Assistant
Sushant Singh Rajput's Former Assistant, Ankit Acharya Reveals That The Late Actor Changed Totally Post Rhea Chakraborty Coming In His Life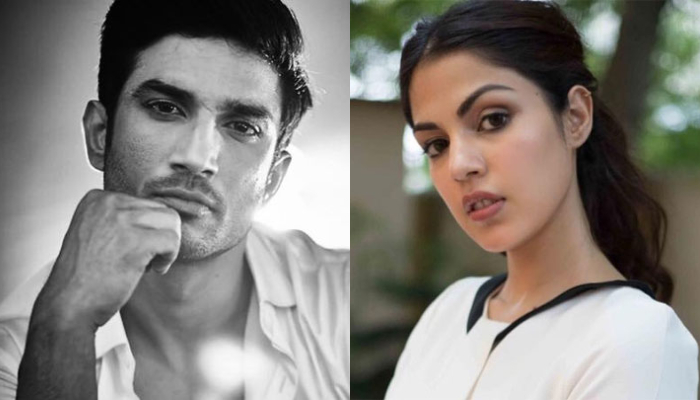 Each passing day new angle comes in the spotlight in Sushant Singh Rajput's death case. The late actor's father, K.K Singh has filed an FIR in Patna Police station, accusing the actress of taking money from his son and for the abatement of suicide. However, reportedly, she is missing since Saturday. Now, SSR's former assistant, Ankit Acharya makes a shocking revelation about her. He said that the 'Dil Bechara' actor had totally changed after she(Rhea) controlled his life.
In a recent conversation with Republic TV, Ankit Acharya caught candid spilling the beans about how his experience was working with Sushant Singh Rajput. He revealed that the actor was always a happy go person, who always used to smile at people and treat them well. However, his behaviour changed post Rhea started controlling things in his life.
Recalling the incident how he left assisting SSR, Ankit opened up stating, post the completion of 'Dil Bechara' shoots, he went to visit his place as his father had expired. He revealed he informed Sushant and left. However, due to some circumstances he returned late and went to Sushant's residence where he was not allowed entry by the servants(appointed by Rhea) and was told that the actor was out on a trip.
"I used to be in touch with my friends(his former colleague at Sushant's house). I tried to contact Sir, but the phone was always switched off. As reportedly, he changed many sim cards. I told them (office boys) to take care of my ex-boss, but they used to say that Rhea is taking care of all the things and also performing great 'puja' at his house".
He further reveals that Sushant never used to lock the doors of his room, while sleeping. Acharya said, "I used to stay with Sushant Sir at his residence and he was more than a brother to me. He never used to lock his room, because I was the one to wake him up early in the morning."
For more such updates, stay hooked on to The Live Mirror.
Also Read: Sushant Singh Rajput's Father K. K Singh Requests Bihar CM For CBI Probe: Reports