Fans Troll AAP MLA Atishi for Watching Harry Potter on Netflix, When its not even there
Amazon Prime has the Harry Potter series and its spin offs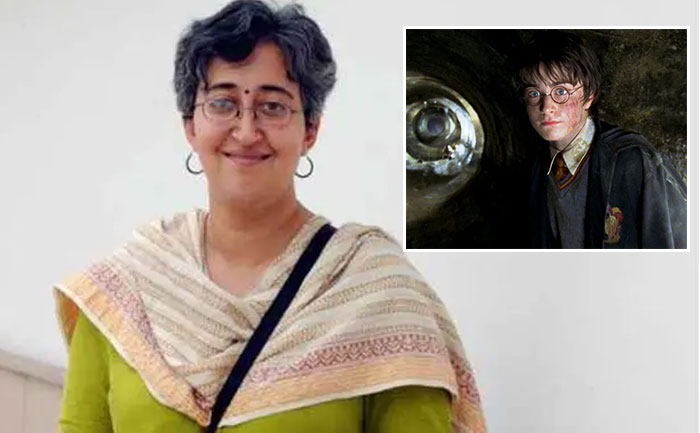 Aam Aadmi Party MLA Atishi Marlena got on the bad side of the Harry Potter fanbase when she tweeted out an errant post. Atishi Marlena had posted a still from Harry Potter and the Deathly Hallows – Part II with the caption insinuating that she was watching the movie on Netflix with her niece.
Negotiation with my 12-year old niece about Netflix

Niece: Masi, let's watch the last Harry Potter movie
Me: मुझे कुछ और देखना है
Niece: MLAs को जनता की बात सुननी पड़ती है

So now watching Harry Potter ? pic.twitter.com/u19Nq109JO

— Atishi (@AtishiAAP) February 18, 2020
This would have been a perfectly normal tweet except for the fact that Netflix doesn't actually have the Harry Potter franchise on its streaming services. Some Twitter users were quick to troll Atishi for her slip up while others merely corrected here saying the Harry Potter film series was not streaming on Netflix. In addition, some fans reflected that it was a shame Netflix didn't have such a beloved franchise. The entire Harry Potter series and its Fantastic Beasts and Where to Find Them spin-offs are available on Amazon Prime.
Fans of the franchise reacted in varied manners to this goof up. "Hey, only one teensy weensy problem. Netflix does not have Harry Potter. Why lie?" Twitter user Vasudha replied. Similarly, Twitter User Mikku wanted to know if Atishi Marlena was using special equipment to watch Harry Potter on Netflix. There were also several trolls who came up with hilarious ways to point out the simple mistake. "Dear @NetflixIndia, please take a note that this user is using active VPN to illegaly access netflix content of another country as she can watch harry porter on netflix in india. You must suspend her account immediately if she even has one."
Take a look below at some of these replies below:
Cute story

But
Harry Potter isn't available on Netflix India ?

Fake it AAP ?

— Devi Prasad Rao ?? (@DPRArohana) February 19, 2020
Torrent se download kiya par batayenge nahi kiuki IMAANDAAR SARKAR

— kudrati الرسول محمد (@BrunoMishra) February 19, 2020
— tfipost.in (@tfipost_in) February 19, 2020
Harry Potter is on @NetflixIndia ????? Piracy to nahi kar rhi ?

— ??आर्य Jaani..?..Sam (ब्राह्मण) (@ashualive) February 19, 2020
Breaking news, @AamAadmiParty MLAs were on strike & walking towards Amit Shah's house demanding Harry Potter on Netflix

To help people of Delhi to be safe & without traffic jams, Netflix acquired Amazon Prime to play Harry Potter on Netflix.

— Prashant Patil ಪ್ರಶಾಂತ प्रशांत?? (@patil_prashanth) February 19, 2020
ALSO READ: Gautam Gambhir On Atishi's Allegations: Will Hang Myself In Public If Charges Are Proved