Arijit Singh Is All Set To Perform in Delhi on Feb 22, Says 'Crowd Is Very Energetic'
The ticket price of Arijit Singh's upcoming concert starts from Rs 1,499.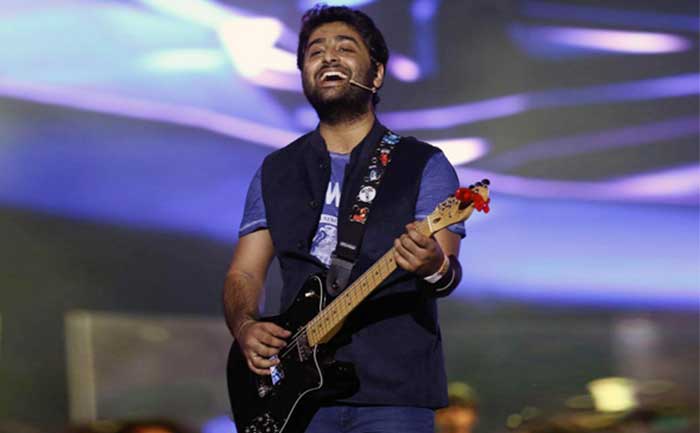 India's no 1 singing sensation Arijit Singh is all to perform live in Delhi on February 22, 2020. The Pachtaoge singer is quite excited about the event becuase he has not performed at once in Delhi for the last two years.
Appreciating the high energy level of Delhities, Arijit Singh told Hindustan Times, "I'm really excited to be in the Capital nearly after two years. We always have a great experience whenever we perform in Delhi."
"The crowd is really very energetic, and they sing along all of the songs that we play. I am looking forward to performing with them again," he added.
Last year, Arijit Singh worked on more than 15 movies and some of his biggest projects included Alia Bhatt-Varun Dhawan's Kalank, Shahid Kapoor-Kiara Advani's Kabir Singh, Sushant Singh Rajput-Shraddha Kapoor's Chhichhore and Ayushmann Khurrana-Tabu's Andhadhun, among others. Arijit Singh Buys 4 Flats in Mumbai?
Arijit Singh loves performing live in front of the thousands of audience as he can interact with them directly. He believes that live concerts are the only way that helps musicians interacting with their fans.
"We always love performing live for our fans, and singing with them. And it's a very good feeling. They [live shows] are perhaps the only way for a musician to connect with the fans," he concluded.
Arijit Singh's upcoming concert to be held at Sector 10, Dwarka (Delhi). If you want to be a part of Arijit Singh's upcoming concert, you should know that only 8000 people will be allowed to be a part of the grand show. The show, which will kick off at 7:00 pm.
The ticket price of Arijit Singh's Delhi concert starts from Rs 1,499.