Aaron Carter Is "Devastated" Over The Latest Update in Family's Legal Drama
Angel Carter had filed for an restraining order against Aaron in September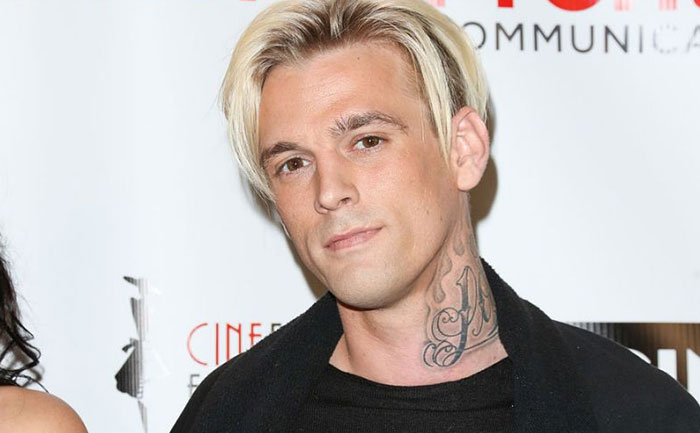 Aaron Carter is "devastated" after losing a restraining order hearing against his twin sister Angel Carter, TMZ reports. This restraining order comes in addition to the one already filed by Nick Carter. Aaron is now banned from contacting either of his siblings or their families for the duration of the order.
Angel initially filed for a restraining order against Aaron Carter in September in unison with Nick Carter. She claimed that Aaron had threatened to send men to harm her during a telephonic conversation. According to reports by TMZ, Angel Carter has stated that Aaron said, "I have people that would come and harm you". She was scared for herself and her family because of Aaron Carter's known affinity for firearms.
Nick Carter had previously filed a restraining order citing Aaron Carter's unstable mental health, saying Aaron had "thoughts of killing babies." Nick Carter said Aaron had told Angel that he'd been diagnosed with schizophrenia and bipolar disorder. The judge concluded the hearing with the verdict that the restraining order would be put in action. In addition, the singer was also ordered to surrender all his firearms as he was "too dangerous" to own any.
Aaron reacted to the verdict through an Instagram story, "I am devastated by what happened in court today. My sister lied over and over in an effort to take away my 2nd Amendment rights and she did it on behalf of my brother to silence me talking about how he raped and sexually assaulted multiple women. I will abide by the judge's order, but I will not stop speaking on behalf of victims such as Melissa Schuman. I am saddened by my family and what they have done to me. Your lies have broken my heart."
ALSO READ: Backstreet Boys Singer Nick Carter Gets Restraining Order Against Brother Aaron