Does Abhishek Bachchan have issues on being Amitabh Bachchan's son?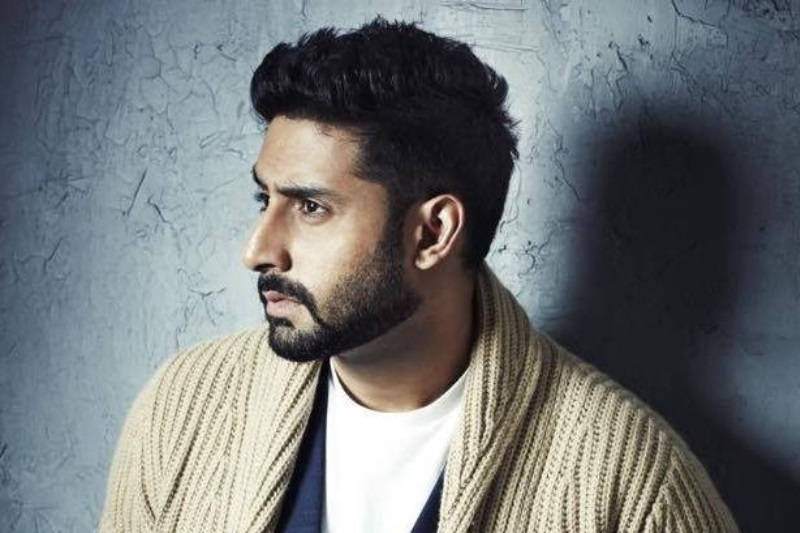 It is often takes for granted that when a star kid becomes an actor, he has his journey sorted. Be it the surname, contacts or the limelight, everything is in place for him. When Abhishek Bachchan's films didn't do well and he gave 14 flops, not only was his acting criticized because he was not as good as his father, Amitabh Bachchan but people also seemed to forget that he was just trying to be Abhishek Bachchan and not Big B's son.
Even after twenty years, people have not stopped comparing the two. Many a times, Abhishek has shut the mouth of his hathers with his powerful performances in Guru, Yuva and his recent release, Manmarziyan.
At the India Today conclave, Abhishek shared his early struggling days. For Abhishek, dealing with criticism was not a hard task because he was aware this would happen. He says, "Criticism doesn't make a difference to me, very honestly. I decided very early on in my career that I cannot allow these things to weigh me down. If you allow that pressure to bog you down, you will end up thinking only about that. I have my own path to walk and I am blessed to have a family that is so supportive and loving."
It is the parents who feel the pain when a child is criticized. "At the start of my career, I was very confused when people were dedicating so much time and energy talking about the privilege that was afforded to me because of the home I was born. First and foremost, I did not choose the family I was born. It used to affect me because I used to feel bad for my parents. But as a parent, I think it must be terrible for them to go through all this. I can take care of myself, I am 42. But I'm still their child. I'm the youngest in the family," said the Manmarziyan actor.
View this post on Instagram
Abhishek also recalled how his mother was in tears when he received an award for the first time. "The first time I ever won an award for a film I did, my mother started crying. She was very emotional, and I understood where it was coming from. As a mother, she was happy that they have gone at my son for so long and this is his reply," said Abhishek.
View this post on Instagram
View this post on Instagram
Also read: Amitabh Bachchan and Abhishek Bachchan contradict each other on Instagram