OnePlus overtakes Apple, Samsung to become top choice in India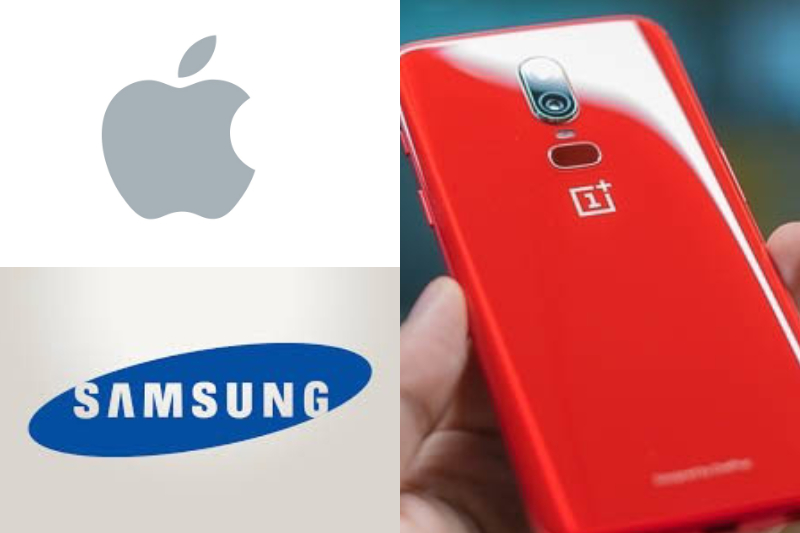 In less than five years, a smartphone company OnePlus emerged as number one choice of smartphones in the Indian market and overtook Apple and Samsung, the survey claimed.
In a survey conducted across six metro cities around India by CMR Mobile Industry Consumer Insight (MICI) has given an interesting information, how people's mindset has changed over the last few years when it comes to smartphone brands?
The survey was conducted in New Delhi, Pune, Mumbai, Hyderabad, and Chennai across all walks of lives, including students, professionals and teens. The survey stated that consumers are now looking at premium smartphone brands as an extension of their lifestyle that 'make them feel more powerful.
The CMR MICI survey reveals, OnePlus has emerged as the top choice of smartphones in India and has taken over the world's biggest smartphone companies, Samsung and Apple's iPhone. In the survey conducted, 59% of the participants of the age group of 18-32 are now eyeing OnePlus more than iPhone – which leads it to be the brand of choice for buyers seeking premium smartphones.
Even, the age group above 40 are also showing interest to switch to OnePlus, 15 percent of the participants appeared to have favoured it. The result of the survey points out the increasing brand influence of OnePlus is being seen as a distressing sign for other premium brands of the smartphone in the country.
According to the study, there is still a fair amount of people shows loyalty when it comes to smartphone brands. However, there is a small percentage that is looking to switch smartphones brands. While Apple happened to be the brand of choice for the existing OnePlus (6 percent) and Oppo (18 percent) users. OnePlus is gaining popularity across users from brands like Apple (6 percent), Samsung ( 15 percent) and Vivo (16 percent). Even though small, a percentage of Apple users are also looking to shift to OnePlus.
According to the survey, those who use phones over Rs 50,000, 12 percent of them are ready to switch to OnePlus.
The CMR MICI survey also points out that upgrades in design, performance, exceptional speed and enhanced gaming experience is what is driving the smartphone market these days. Almost 83 percent of those who participated in the survey are looking to upgrade their smartphones every 1-2 years.
OnePlus 6T upcoming feature in-display fingerprint sensor, wireless charging and virtual reality support are among the top choice of smartphone buyers these days.
OnePlus latest smartphone OnePlus 6T pre-orders through Amazon has been made available in India. The Oneplus 6T smartphone can be booked online by October 30 which is slated to officially released on October 17. The buyers can also be eligible for receiving benefits like free type-C earphones, and massive cashback.
Also read: OnePlus 6T pre-order booking available with massive cashback offer