#1YearOfPaatalLok: Abhishek Banerjee RECALLS playing Hathoda Tyagi in crime show
Abhishek Banerjee recalls playing the role of Hathoda Tyagi in the crime-thriller, 'Paatal Lok'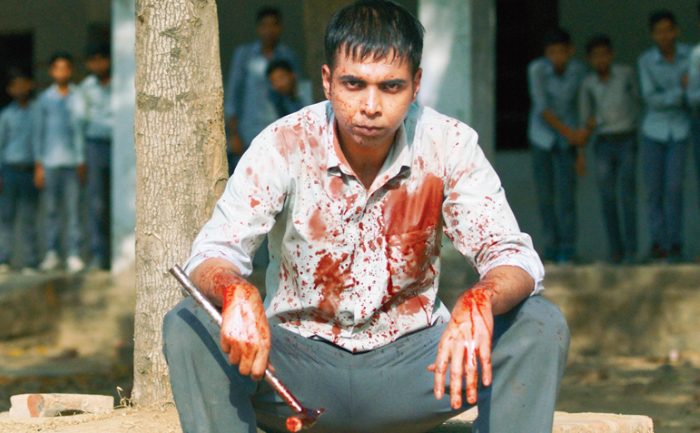 Abhishek Banerjee is known for his comic roles in several acclaimed Bollywood movies. In 2020, he gained immense limelight after he played the role of lead antagonist and dreaded serial killer Vishal Tyagi (Hathoda Tyagi) in the Amazon Prime web series Paatal Lok. His acting in the show was quite appreciated by the audience. Today, as the show completed one year of its release, Abhishek recalls the intense role.
In an interview with the Times Of India, Abhishek stated that Paatal Lok changed his life. Recalling his role, he said that it was emotionally very taxing for him and the tragedy of Hathoda Tyagi really hit him hard. He said that he was not able to believe that a person has to go through so much ill-treatment in society because of the caste he/ she is born into.
View this post on Instagram
Abhishek said that when he accepted Tyagi, it hurt him emotionally and each time he went into his mind, all he saw was sorrow, loneliness, excruciating pain. He said that he started feeling these emotions in real life too. He said that Tyagi didn't make him angry in real life as he would just cry and let it out. Banerjee said that this continued for six months before the shooting of Paatal Lok began.
Banerjee said that once the shooting of the series began, he was in Tyagi's headspace. He also called the first few days difficult and said that later he knew how to snap back and get into the character. Further, talking about the similarities between him and Hathoda Tyagi is their love for animals.
Paatal Lok was produced by Anushka Sharma, under the banner Clean Slate Filmz, and stars Jaideep Ahlawat, Gul Panag, Neeraj Kabi, Swastika Mukherjee, Ishwak Singh, and Abhishek Banerjee.
ALSO READ: 'Pataal Lok': Anushka Sharma Shares The Teaser Of Her Amazon Prime Show